Precious Metals Resuming Bull Market
Gold and silver continue to be bullish, the gold miners are mixed and bitcoin continues to outperform. Despite the unprecedented events of 2020 the precious metals have had a positive year, the pandemic brought volatility to the market with a sharp drop followed by a continuation of the upward trend that had begun before Covid disrupted our lives.
Unprecendented global liquidity since the pandemic has been the catalyst for much of the recent reflation in markets, Central Bank willingness to maintain ultra low rates, Government deficits, stimulus packages and infrastructure projetcs are all adding to rising markets.
Whilst Coronavirus is still with us it seems as though we are over the worst of it, with better testing and vaccines available to us, barring an unprecedented mutation it is unlikely to provide no more than a mild headwind to investors as we head to the peak of the Northern Hemisphere flu season.
The pandemic has done very ittle to alter the general long term trend of most markets and a weakening Dollar has helped the reflation process. Having said all of the above, the recent gold run began before the pandemic, investors were already concerned about the state of the global economy before the end of 2019. Signs of a slowing economy became more pervasive many investors already had expectations of central bank liquidity injections in 2020 prior to the pandemic.
As we come out of the crisis we expect to see the full effects of the pandemic become more apparent, we expect Central Banks and Governments to continue to add to liquidity in an attempt to regain lost ground, this will doubtless be good for the precious metals complex well in to 2021.
GOLD continues to be bullish on a weekly basis.
SILVER continues to be bullish on a weekly basis.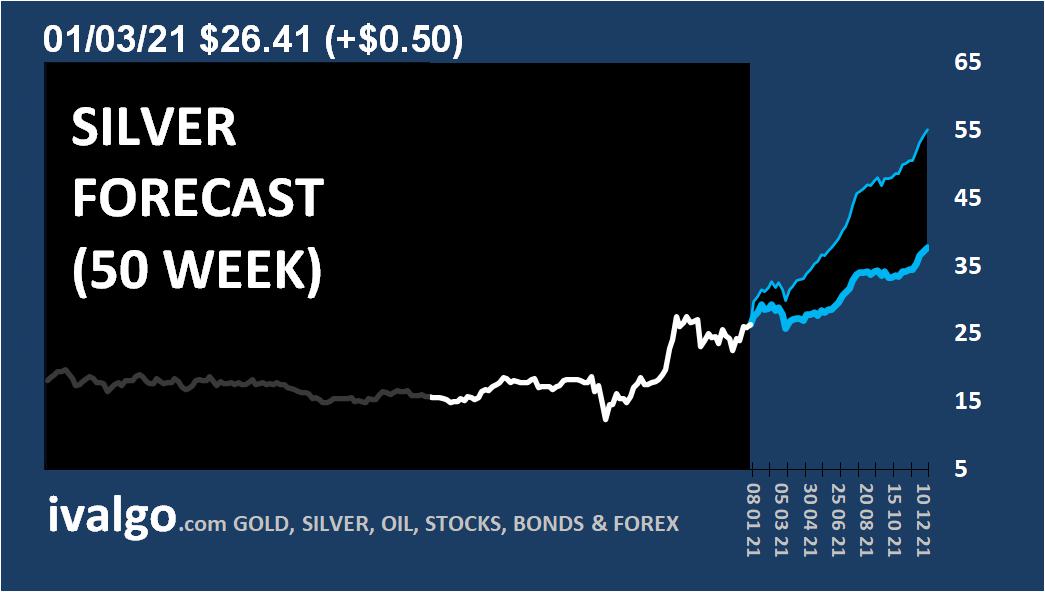 GDX continues to be bearish on a weekly basis.
VanEck Vectors Gold Miners ETF (GDX)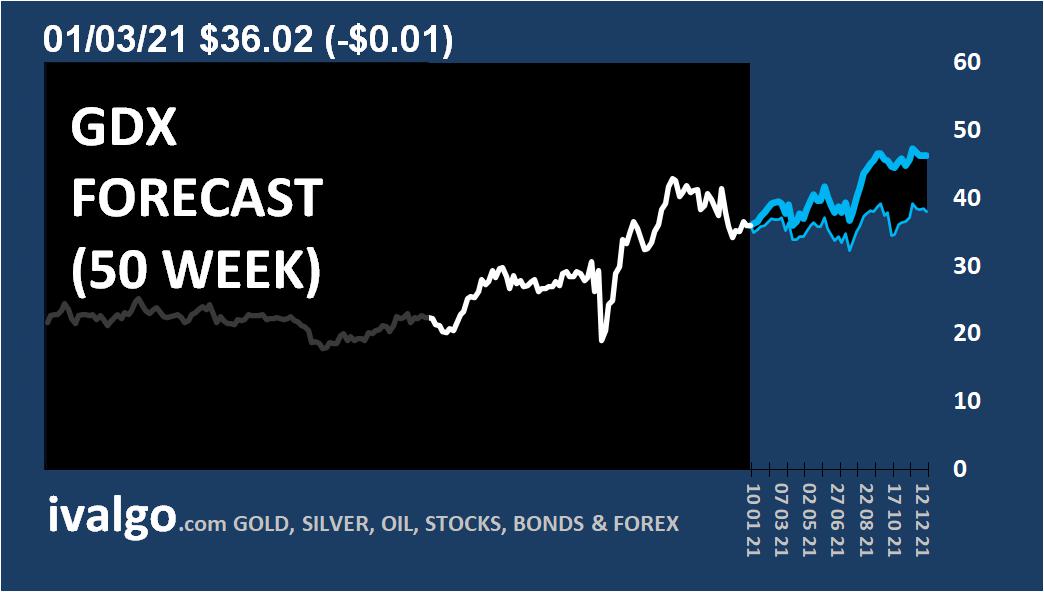 GDXJ has turned mildly bullish n a weekly basis.
VanEck Vectors Junior Gold Miners ETF (GDXJ)
BITCOIN Continues to be bullish on a weekly basis.
BTC/USD - Bitcoin US Dollar
Ken Ticehurst
Founder www.Ivalgo.com
To get the best from our forecasts we have a user guide at our website www.ivalgo.com
********