Sentiment Speaks: Are The Bears About To Fumble?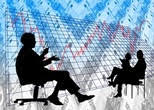 Summary
Following the news continues to be useless.

The bears have a downside set up in place.

What the bulls need to do to make the bears fumble the ball.
Do you think we will ever see a week of market moves associated with news events for which you will not shake your head?
Week after week I think analysts say something so stupid that I just want to scream. As I have pointed out so many times over the years, I keep hoping that some form of sanity will grip pundits one day. I keep hoping that they may wake up and recognize the error of their ways. But, alas, I continue to long for that day.
So, whenever the market moves, everyone goes through the exact same thinking process: "Hey, look. The market just saw a big move. Let's go see what news caused this move."
Is this not the structure of almost all the analysis you see presented? Let's look at this past week, for example. During the week, the futures took a strong downturn. And within hours, every analyst was certain that it was "caused" by Gary Cohn's resignation.
So, let's think about this. For how long has this resignation been telegraphed? I think we all knew it was coming. So, are you going to tell me that the market did not already have this "priced in?" You see, this is where this type of analysis gets really fuzzy.
When some form of "surprise" news comes out, and the market moves in the opposite direction than most expect, pundits are quick to note that the bad news "was already priced into the market," which is why the market seemingly ignored it. But, when a news event hits the wires after it was widely telegraphed beforehand, yet the market sees a sizable move, you mean to tell me that news known before the announcement was not priced in?
When you begin thinking in an intellectually honest manner about the market, you begin to see how ridiculous most "analysis" presented about why the market moves really are. In fact, do you even realize they are trying to explain a move in hindsight, yet are often stumped for a reasonable reason for the move? Yet, this still remains the pervasive manner in which the public and analysts view the market.
*********