Surprise…Surprise…Surprise…
Before we go any further, let it be known that in the days leading up to this Friday night missive, I have gone from "NET LONG" to "NET SHORT" gold, silver, and the miners. Those receiving my email blasts and those following me on Twitter ( @Miningjunkie ) have been put on notice that this advance, while impressive in its blunt force trauma, lacks the perfection of the Q4/2015 advance, which arrived from multi-year polar extremes in sentiment and COT structure set-ups. All last week I was emailing and tweeting how frail this advanced looked and why I was a seller. With today's COT, you have have the reason: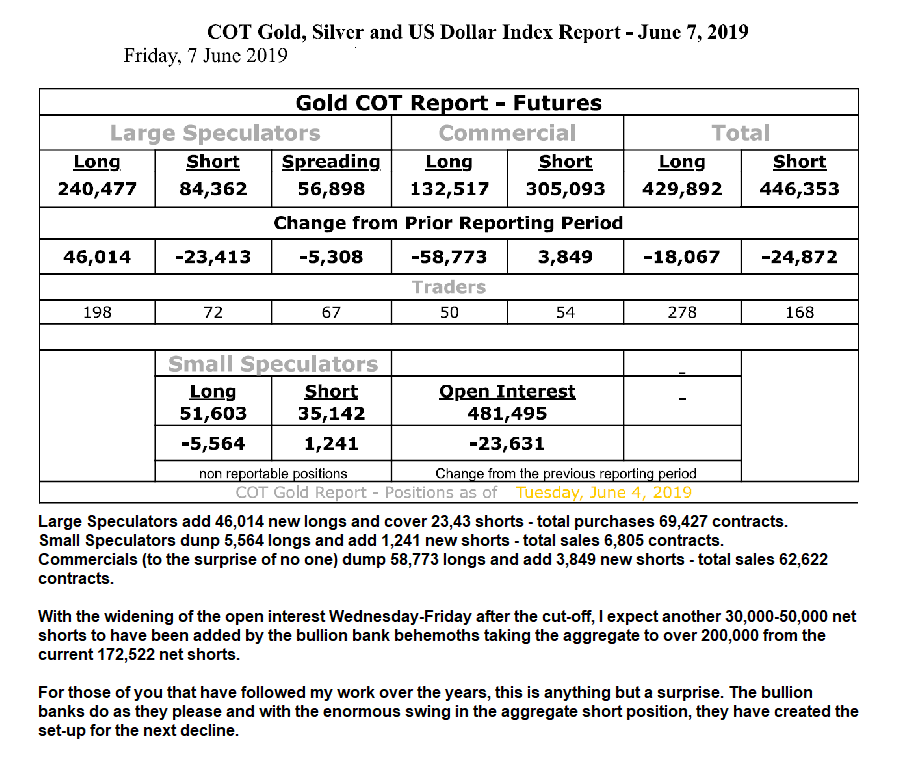 Now, I could spend the rest of the evening explaining where they got 58,773 new longs representing 5,877,300 ounces of gold bullion which they claim to have sold but I won't. You all know the drill. There is ZERO defence nor advanced warning from a Cartel raid with exception of the COT report which is, while helpful, nowhere near a perfect indicator. Even when the number looks favourable, it is still highly-subjective. Because of the incessant flow of intervention and interference, interpeting the COT and acting upon it is at once both difficult and imperfect and while it is relatively easy to short Goldman Sachs, it is painfully difficult to short precious metals because for hard money advocates like me, it is like selling a family member.
Monday morning is going to bring about a violent sell-off in the precious metals because they are considerably overbought as the chart below was clearly screaming late last week.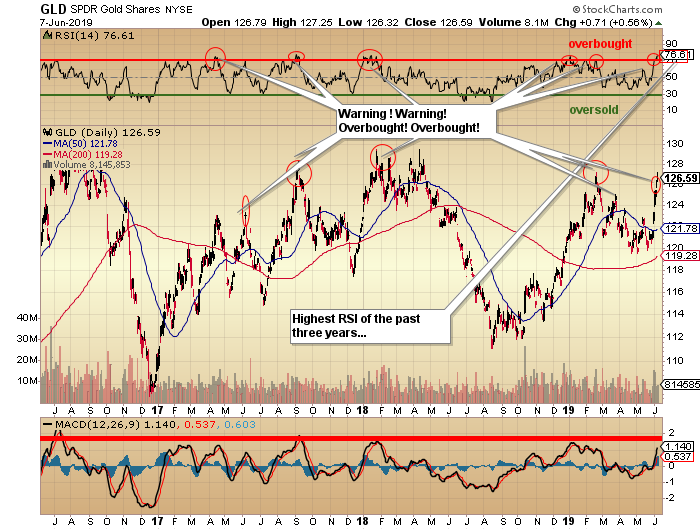 Gold miner ETF's (NUGT/JNUG) were both wildly overbought by last Friday and while I was in awe of the impact of the buying, I added to the DUST and GLD July $125 put positions late week (confirmed by multiple tweets when action was taken) and now remain comfortably short with gold down $15 going into the Monday opening.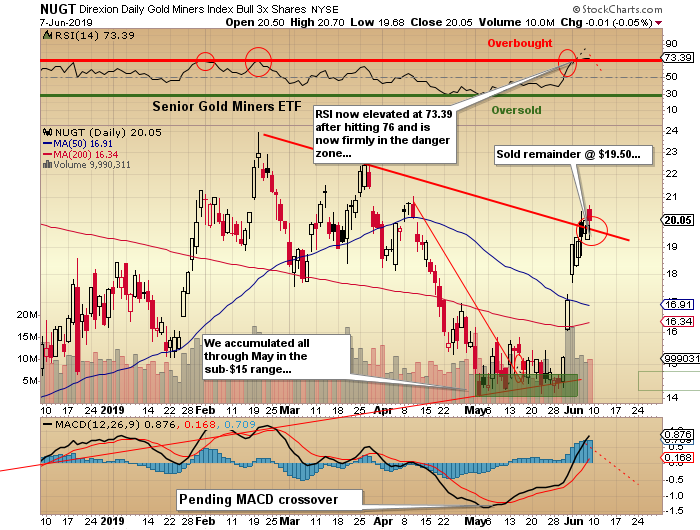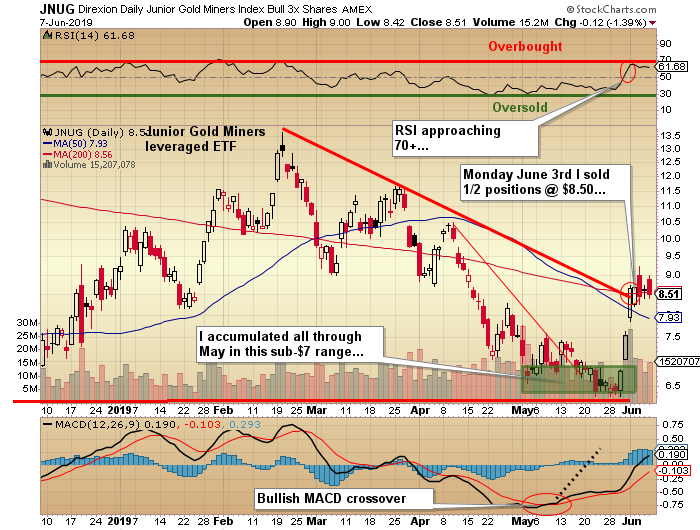 I will be adding to shorts on Monday on any type of bounce in both the GLD and the miner ETF's; the DUST was bought at the $16.47 and $15.90 for an average of $16.18 and will probably open in the low $17's on Monday.
We have all seen this movie before - and while it is both maddening and enfuriating, it in no way alters my longer-term bullishness on gold and silver. What is DOES illustrate is just how corrupt the Comex ("Crimex") has become and how important it is that you turn off CNBC and ignore the table-pounding gold bugs that would have us leveraging up at precisely the wrong time (like last Thursday/Friday) with RSI readings in the mid-to-high 70's and the investment conference rock stars all feverishly tweeting out targets of $1,400-plus by July 4th. When the bullion banks are sellers, you do NOT want to be long. Period.
********