Technical Analysis Of The Markets
Scanning the Indicators - Each morning I scan a wide range of technical indicators covering the major exchanges in the US, Canada and the UK. As the markets ebb and flow, a range of bullish and bearish technical indicators provide valuable data for investors searching for clues as to the market's overall health and trend. Patterns emerge over time that tip the scale in either a bullish or bearish direction. Let's take a look. Read more....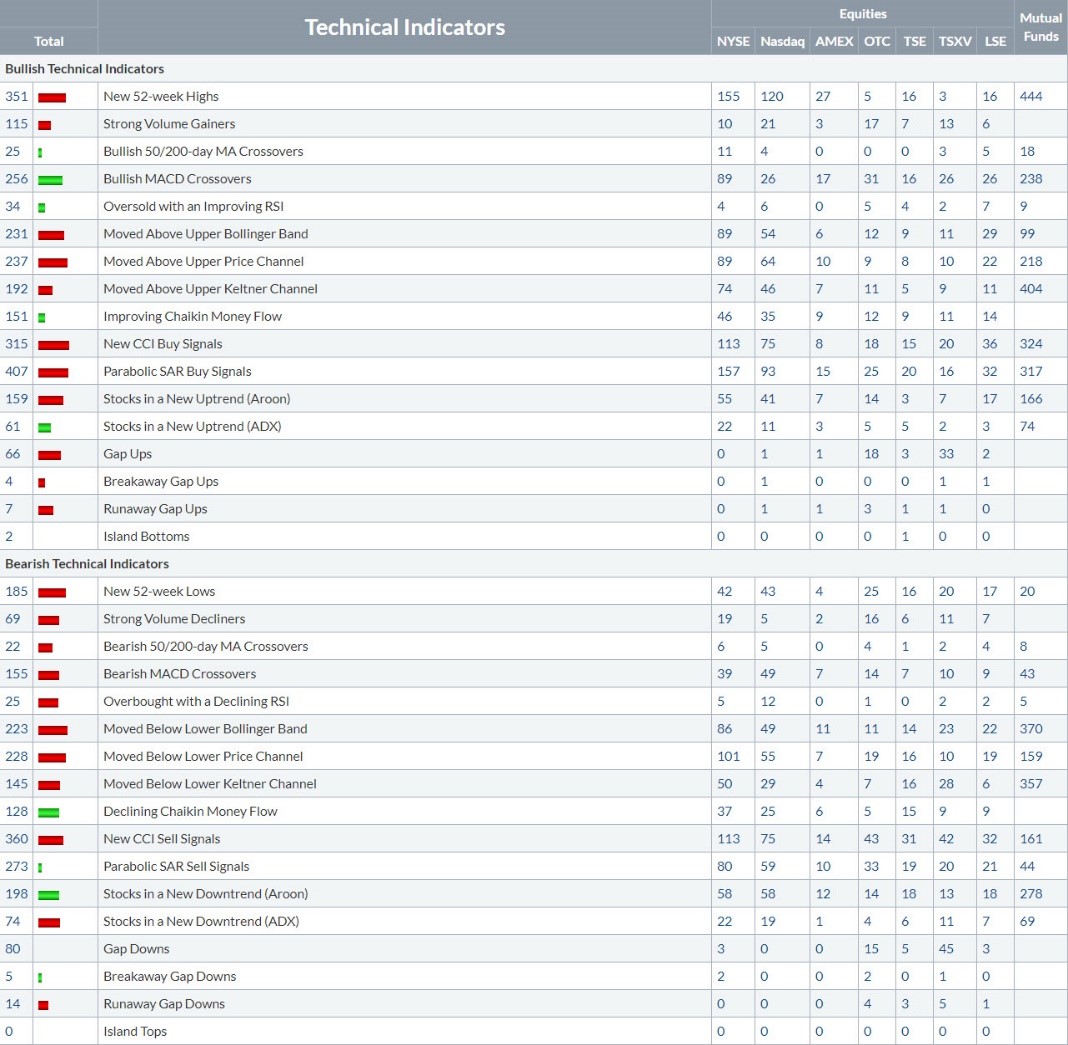 Bitcoin Bear - Last May, in Crypto Volatility, I noted that the cryptocurrency bubble had finally burst and I expected 'bitcoin' to trade under $4,000 (down from $8,700 back then) before it could entertain any thoughts of breaking higher again and the vast majority of the other digital coins would disappear into the ether. I followed up with another COTD in June reiterating my price target after bitcoin had dropped -23% to $6,700. Read more....
Waiting on the Fed - The Federal Reserve meets next Wednesday and will in all likelihood raise short-term interest rates another 25 basis points to 2.25% in an effort to take control of rising inflation rates percolating in the United States. Bond markets are taking note. 2-year treasury yields have doubled over the last 12 months, while 10-year yields are back above 3.0%. This trend cannot persist for long before something breaks. Read more....
Fund Managers Call Time On Global Expansion - Bank of America Merrill Lynch recently surveyed their global fund manager clients asking them the following question: "How do you think the global real economy will develop over the next 12 months? Interestingly, a majority now expect the global economy to weaken next year. While some may take this as a contrary indicator, the fund manager universe has actually been quite accurate at forecasting global economic slowdowns in the past. Read more....
US Dollar Bear - The scene is set for a sharp move lower in the US dollar. Sentiment on USD is bullish and the Commitment of Trader report is reflecting a large speculative net long position in the dollar. The Trump administration is watching as his tax cut plans and surge in fiscal spending now take effect. The US budget deficit will exceed $1 trillion in 2019 or 5% of GDP, while the US economy operates near full capacity. Read more....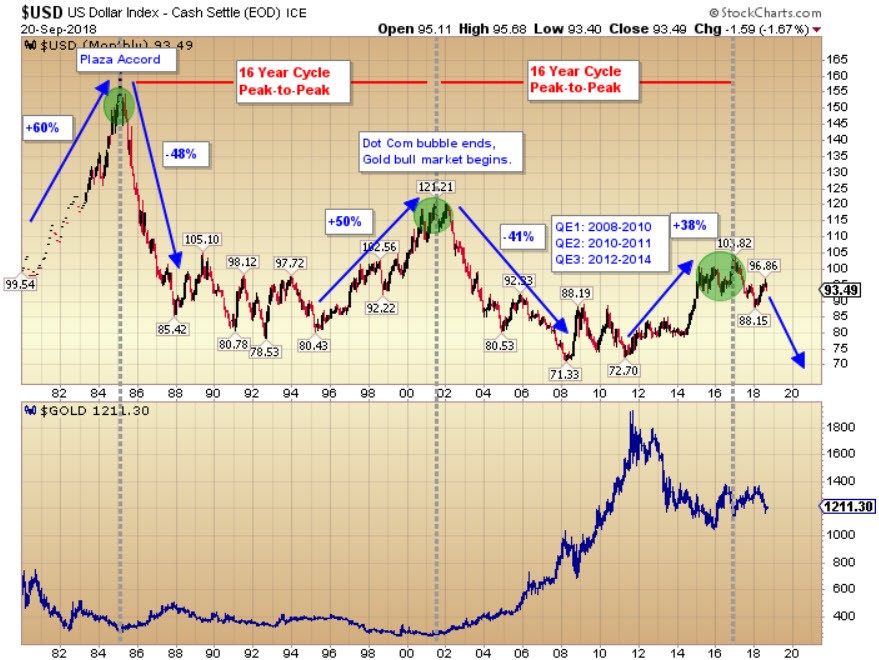 Have a wonderful weekend everyone!
FORWARDED THIS MESSAGE? SIGN UP
Join a growing list of savvy readers and get exclusive content for free. No spam, ever. Just great stuff.
Brian Delaney, CFA
Director, Secure Investments
Tel: +353 86 821 5911
Website: www.secureinvestments.ie
Email: brian@secureinvestments.ie
LinkedIn: Brian Delaney, CFA
Twitter: @briandelaney_
Delaney Investment Services Limited trading as Secure Investments is regulated by the Central Bank of Ireland. Delaney Investment Services Limited is registered in Ireland and is a limited liability company. Registration Number: 516058. Registered Office: 76B Northumberland Road, Ballsbridge, Dublin 4, Ireland.