Technical Analysis Of The Markets Is Back
I'm back now after a summer break -- and there's lots to discuss, so let's get right to it. Please note, the Monthly Investor Letters and Gold Trader Updates will resume shortly too.
Here is my Chart of the Day Friday summary covering markets, technicals, sectors and stocks I am interested in. You can find these on Linkedin too, so please connect with me there for daily content updates. You can click on each chart title below for more information.
S&P in Euros Losing Momentum - The S&P 500, priced in euros, has added +23% since 2014 and has recently broken out to a new all-time high this month. A continuing rally in US equities coupled with a rising US dollar have provided a double benefit for euro investors to date. However, signs are beginning to appear that the advance is tiring. Read more....
Let's Talk About Gold - The Commodity Futures Trading Commission (CFTC) publishes a weekly report that summarises the current positioning of speculators and commercial traders across a broad range of commodities that trade on the Exchange.  The latest Commitment of Traders (COT) report... Read more....
Stock / Bond Correlation - US equities and bonds have been rallying together pretty consistently since the 2009 lows. As long as the S&P 500 is rising and US bond yields are falling, this chart will steadily advance. Rising equities and falling bond yields (rising bond prices) are a boon to investor portfolios and balanced portfolios holding a mix of stocks and bonds have benefited handsomely over the last decade as a result. Read more....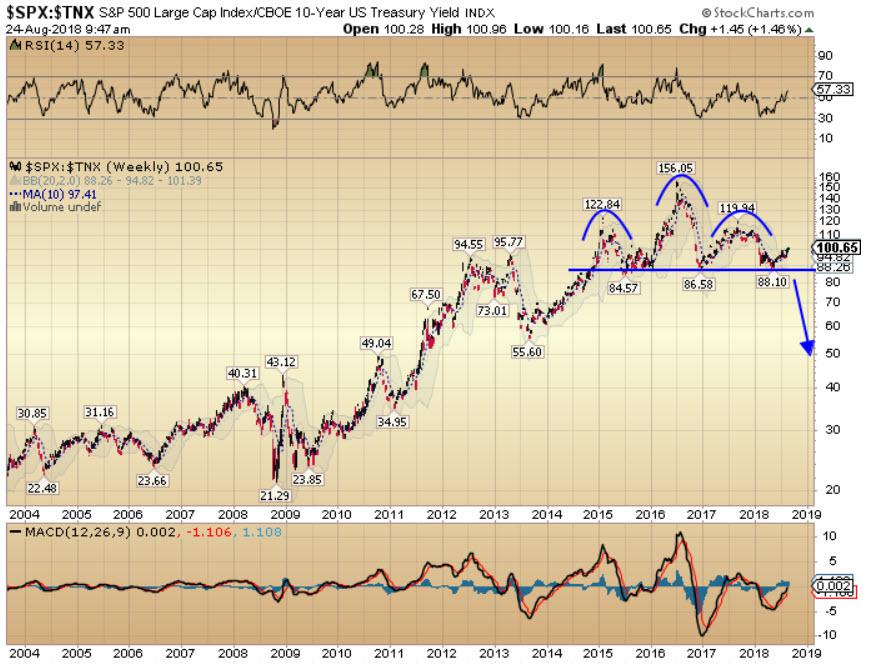 Dollar Reversal - The USD has  been ripping higher in recent months, gaining over 10% versus the euro since March. Despite the sharp rally, I think the USD formed a major top in 2017 and will spend the next few years trending lower versus the other major currencies. Rising debts, deficits and a recession just around the next corner will drive the move lower. Read more....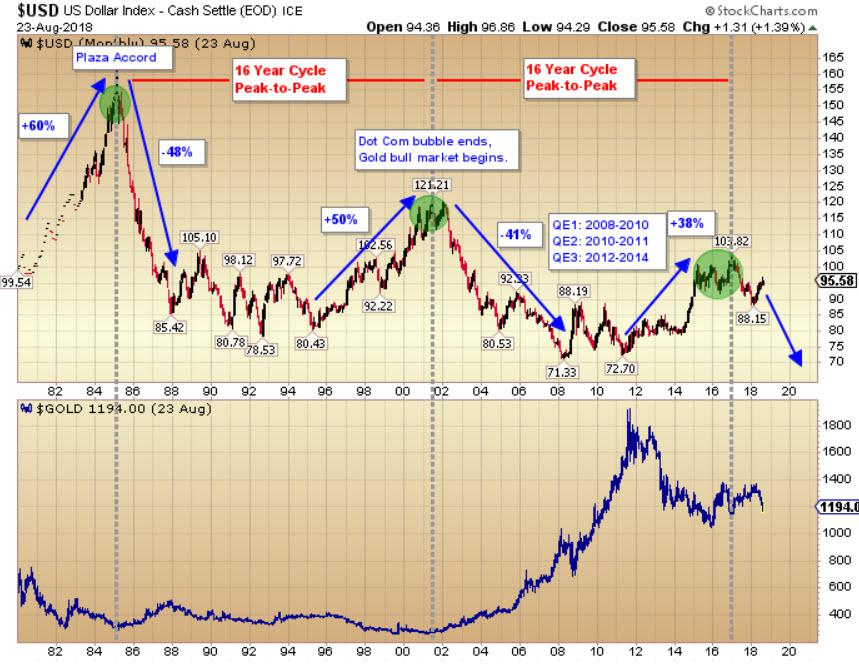 Waiting for the Break - Just like the S&P 500, European equities have proved quite resilient in recent months, consolidating 24 months of gains and continuing to trade in quite a narrow range. It would be quite a bullish development for EU equities to break above resistance levels highlighted on the chart below and mentioned in previous posts. Should the Eurostoxx break and hold above 410-415, the Active Asset Allocator will take a position in European shares. Read more....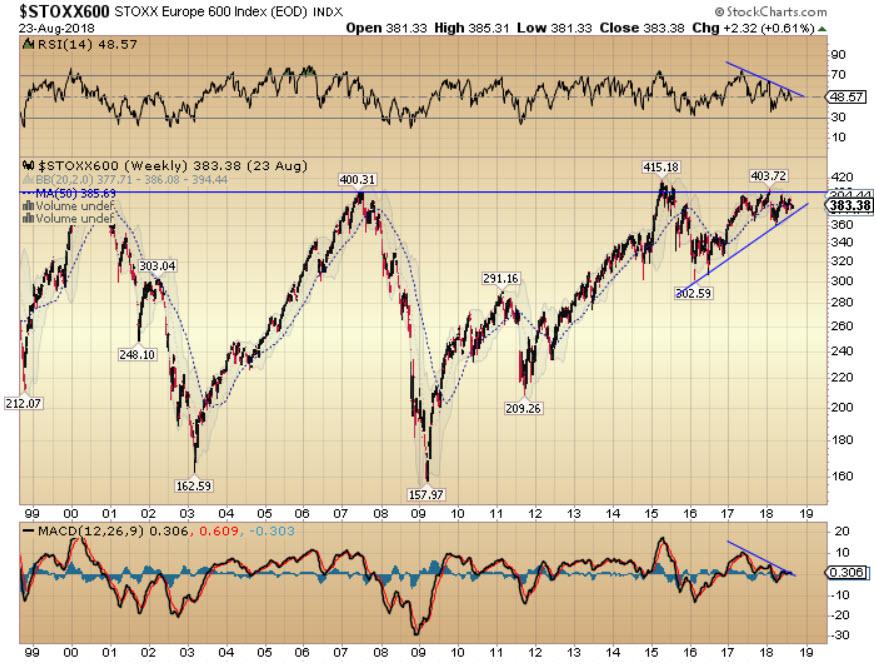 Have a wonderful weekend everyone!
FORWARDED THIS MESSAGE? SIGN UP.
Join a growing list of savvy readers and get exclusive content for free. No spam, ever. Just great stuff.

Brian Delaney, CFA
Director, Secure Investments
Tel: +353 86 821 5911
Website: www.secureinvestments.ie
Email: brian@secureinvestments.ie
LinkedIn: Brian Delaney, CFA
Twitter: @briandelaney_
Delaney Investment Services Limited trading as Secure Investments is regulated by the Central Bank of Ireland. Delaney Investment Services Limited is registered in Ireland and is a limited liability company. Registration Number: 516058. Registered Office: 76B Northumberland Road, Ballsbridge, Dublin 4, Ireland.