Two Scenarios In Gold…Neither Particularly Bearish
I expect one of two things to happen next, neither of them particularly bearish.  Scenario #1 calls for June Gold to fall just a bit more, to the 1251.00 Hidden Pivot support shown, then rally sharply to a new record high at 1336.30.  More likely in my estimation would be a test of the trendline, then a strong rally to the same number. If the latter scenario were to play out, with the futures touching the trendline by the middle of next week, the implied drop would be to around 1231.30, or 30 points. I may be able to sharpen the forecast a bit, depending on how minor abc-type rallies play out over the next several days.  Stay tuned to the chat room if you're interested.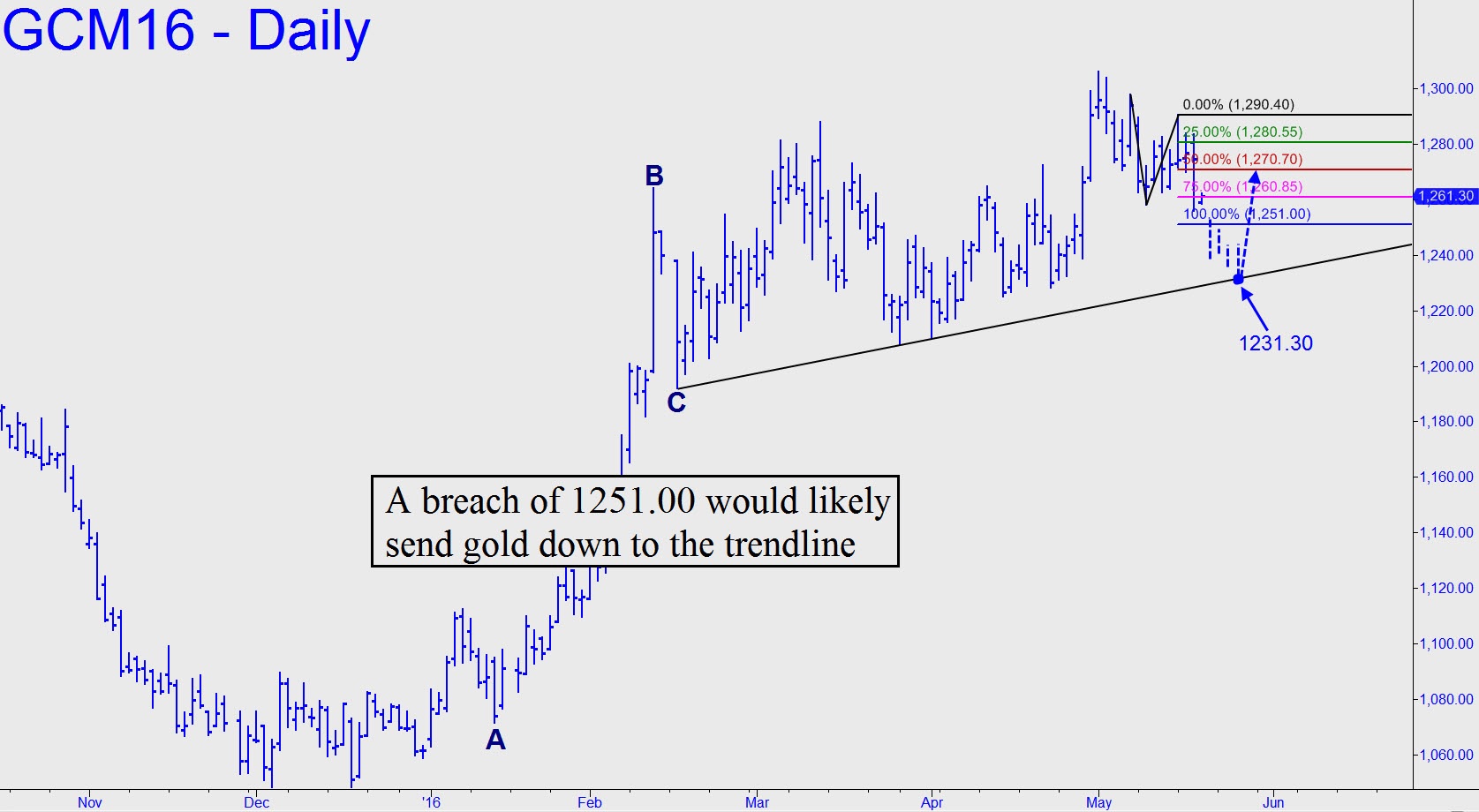 Visit our 24/7 chat room and share timely ideas and real-time results with great traders from around the world. Click on the link for a free trial subscription.