Who Really Understands The Gold Market?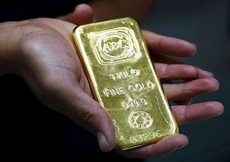 As I am prone to do, I often review recent articles about the metals to gauge the pulse of the market.  While I will never rely on another person's perspective, I always want to have a general understanding, at least anecdotally, of how the rest of the market perceives where we stand.
Many of you have read me for years on Seeking Alpha, and know that I am not too keen about the fundamental analysis that is provided over there within the gold market.  Many of you have learned that fundamentals have not been at all important when considering the price direction for gold for years, as I warned years ago.  But, yet, they continue to provide the same old analysis which has not provided readers with correct directional cues for years. 
Of late, I have seen them question if GDP drives gold, if higher rates will drive gold, if the financial sector drives gold, how the Fed or EU will drive gold, etc.  And, we always see the same articles dusted off and re-written about the COMEX defaulting or the market being manipulated. 
Now, they say that the definition of insanity is doing the same thing over and over, but expecting a different result.  By this definition, the analyst group within the precious metals market is certifiably insane.  Have we not heard the same arguments for 4 years?  Have we not heard the exact same analysis for 4 years?  Have we not been told that all these reasons, and many others, are about to cause gold to skyrocket?  But, has any of it had any effect on the metals market?  Certainly not.
Yet, those that continue to follow such misguided perspectives note that "they eventually will be right."  Yes, and we will all eventually be dead.  How does that help us today?  Do you apply this perspective to anything else in which you invest?   Do you look at a company and say that they will eventually no longer be around, so let's begin to short them now?  Remember what Keynes said: "The market can stay irrational longer than you can stay solvent."
It has always amazed me why people apply different perspectives to the precious metals market than they would to the stock market.  It seems that investing in metals has become more of a religion than a money making venture. 
But, there are some of us that are still quite interested in making money in this market.  And, along those lines, I am changing my tune.  Whereas in the summer of 2011 I was suggesting that investors prepare for a large correction to be seen in the metals, I am now suggesting that investors begin to prepare for the return of the bull market.  While, admittedly, I am uncertain if this last low is the final low, or if one more lower low will be seen in early 2016, I believe, with a high level of probability, that we are completing this long term correction in the metals and we will likely resume the long term bull market in 2016. 
And, for those that have followed me for years know that my perspective is not based upon that which many of the other analysts base their opinion.  You see, none of that has mattered to gold for the last 4+ years, and, in truth, never really will.  I am sure many will claim that all of those reasons will matter again when gold begins its rise.  But, if gold has ignored those reasons for years, why would someone reasonably then believe that it would matter only when gold is rising?  If it could not control the direction of gold for the last 4 years, the intellectually honest among us recognize that it never does control the direction of gold.
And, I have an honest question you need to ask yourself:  Do you think those perspectives will provide you advance notice of the next correction, or will you be caught looking in the wrong direction again?
********
Avi Gilburt is a widely followed Elliott Wave technical analyst and author of ElliottWaveTrader.net (www.elliottwavetrader.net), a live Trading Room featuring his intraday market analysis (including emini S&P 500, metals, oil, USD & VXX), interactive member-analyst forum, and detailed library of Elliott Wave education.
********
Gold-Eagle provides regular commentary and analysis of gold, precious metals and the economy. Be the first to be informed by signing up for our free email newsletter.