Basic Materials: Real Stuff Is Rising
I would like to update the Basic Materials sector as this area now looks like it's ready to resume its bull market. Also with the stock markets breaking out today, especially the INDU, this adds another layer of confirmation that the breakout is the real deal. As we've discussed previously there are many big cap Dow stocks that make up the XLB, Basic Materials fund, and with the INDU making a new all-time high today there will be some individual components making new all-time highs as well.
Let's start by looking at a weekly chart for the XLB, Basic Materials fund that is breaking out of a bullish rising flag this week. This bull flag has been building out since last spring and now the price action is trading into new all-time highs. There was a conventional bull-flag that formed between 2015 and 2016 that sloped down. That down sloping black flag started to form after the 7 point bearish rising wedge completed.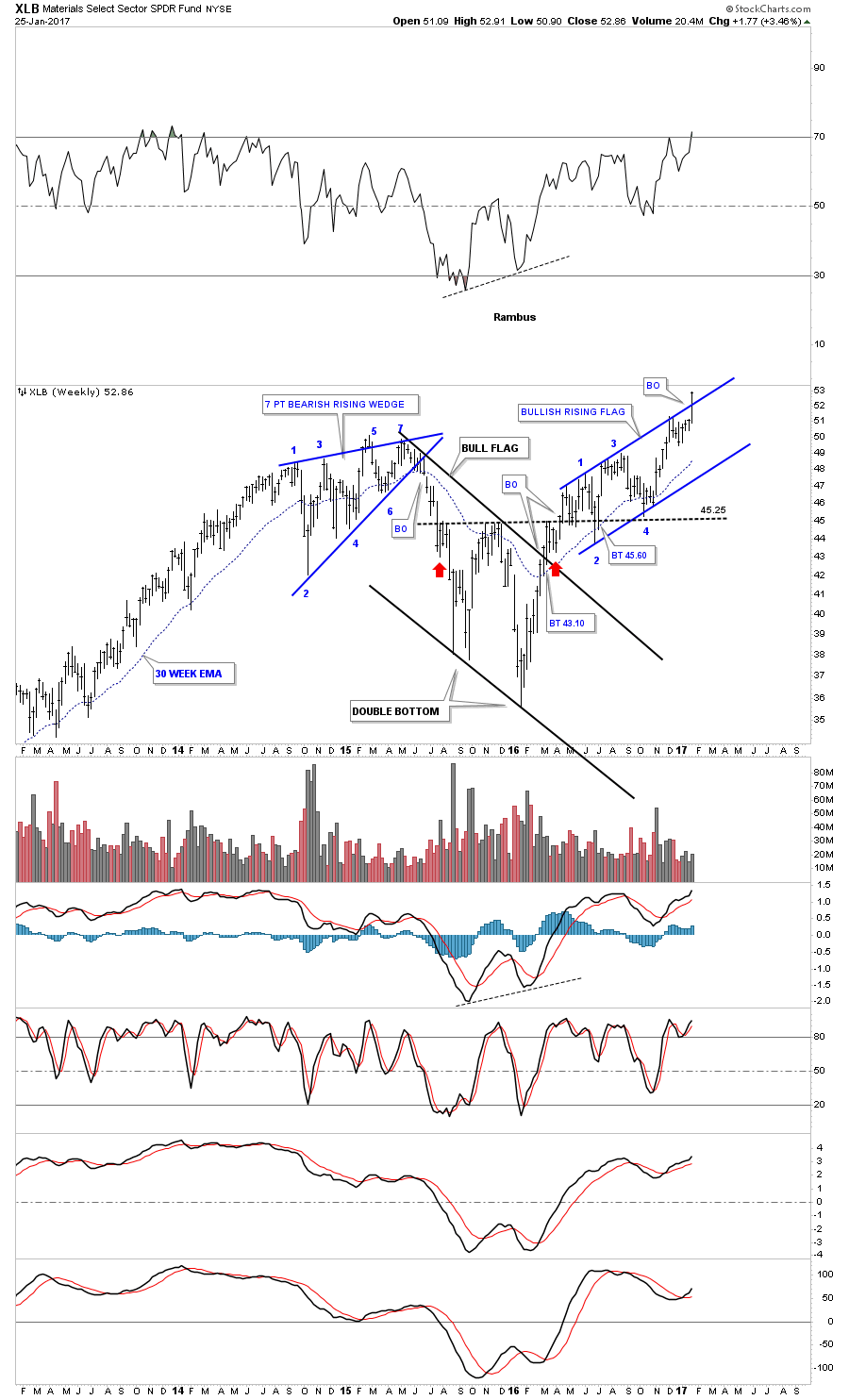 This 20 year monthly line chart shows the entire history for the XLB. In 2015 this basic materials fund built out a double bottom which launched the recent impulse move up. That double bottom formed right on top of the multi-year support and resistance line. There was a bigger double bottom that formed back in the early 2000's which launched the bull market.
There is one last point I would like to make on this monthly line chart which compares the 2008 top to the current price action. As you can see the XLB is considerably higher than the 2008 top. If you compare this chart to the HUI, the HUI is still a long ways off from breaking out to a new all-time high.