Gold And Silver Already Topped Miners Will Soon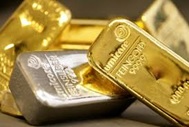 Sometimes certain chart patterns morph into others and vice versa. Gold and Silver are still holding to their Head & Shoulder patterns while the miners are developing different patterns due to relative strength.
Miners have changed from Head & Shoulder patterns to small symmetrical triangles, with subsequent breakouts. A triangle's price target is measured from the height of the base or its beginning, added to the breakout point. Targets aren't always exact but are often a decent guide.
NOTE: The next down day (red candle) in miners will activate Trader Vic's 4-day corollary and signal the potential top.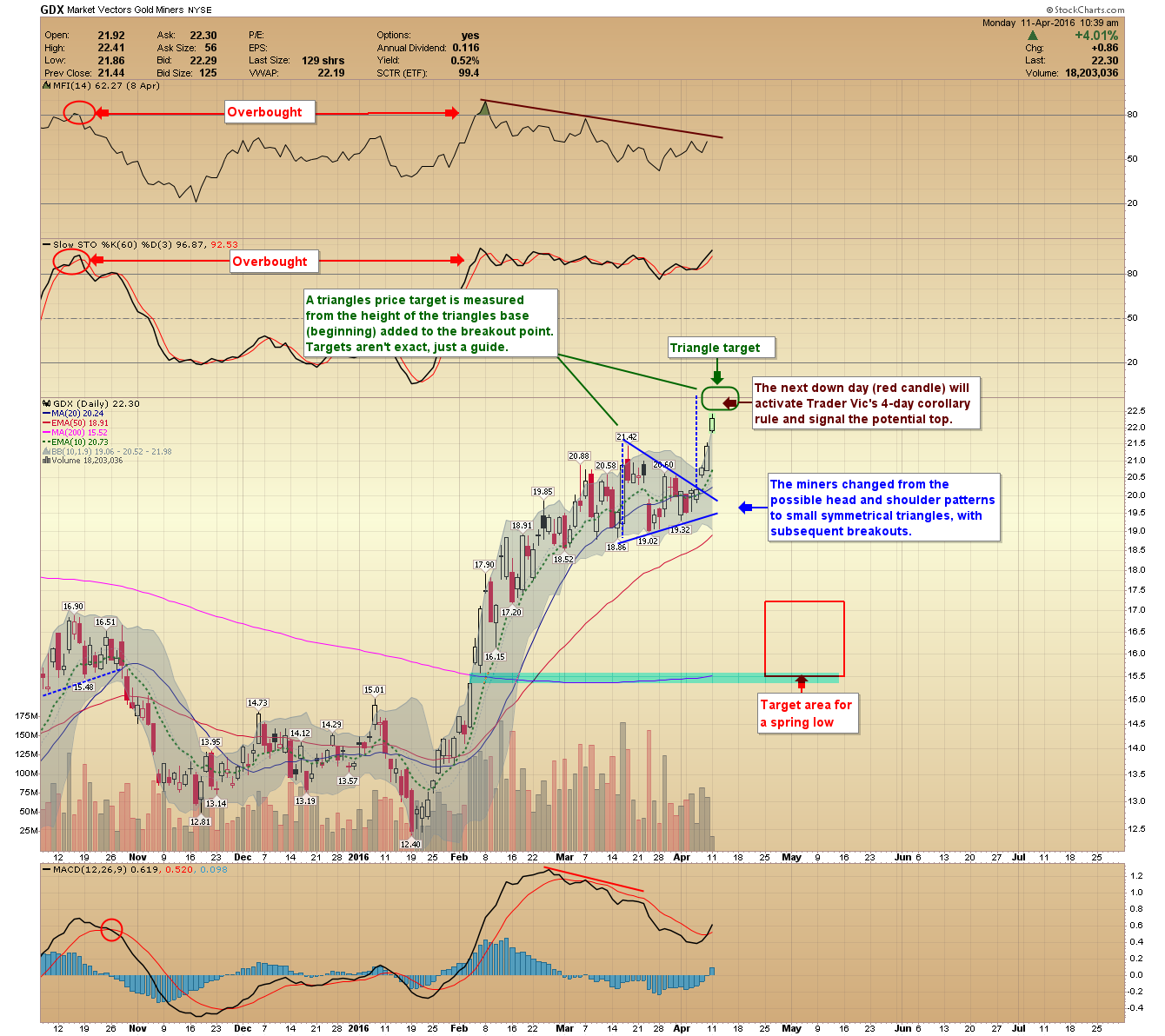 GLD is forming a Head & Shoulder target that should complete the right shoulder this week…whence   prices will drop to a spring target.
SLV is forming a less symmetrical Head & Shoulder pattern compared to gold, but the pattern is valid and should complete soon. Once finished prices should drop to the spring target area (below).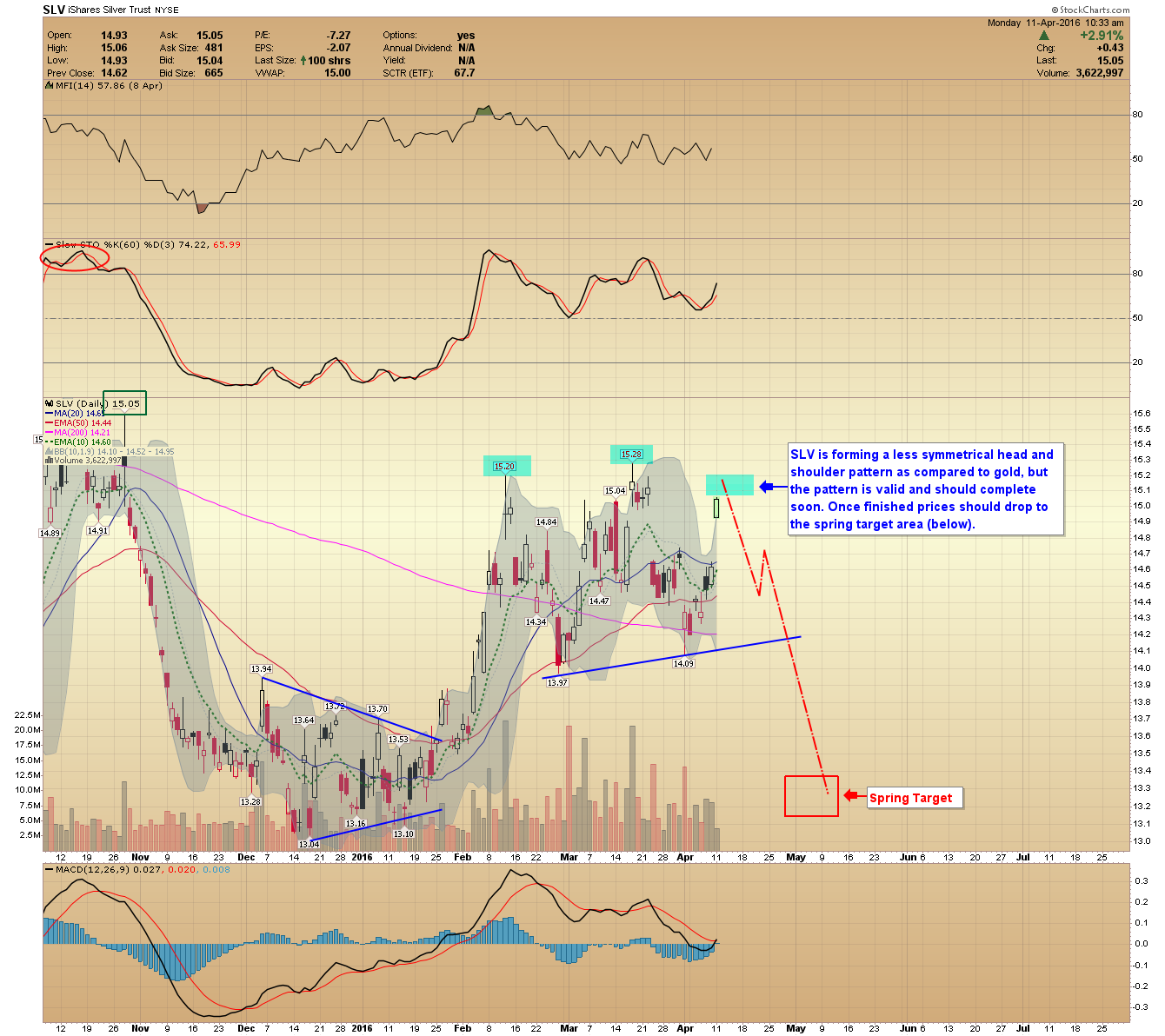 For more information, visit us at http://www.GoldPredict.com and learn more about our Gold Predict Color Code.