Gold Getting A Double Boost To 1238.90 Target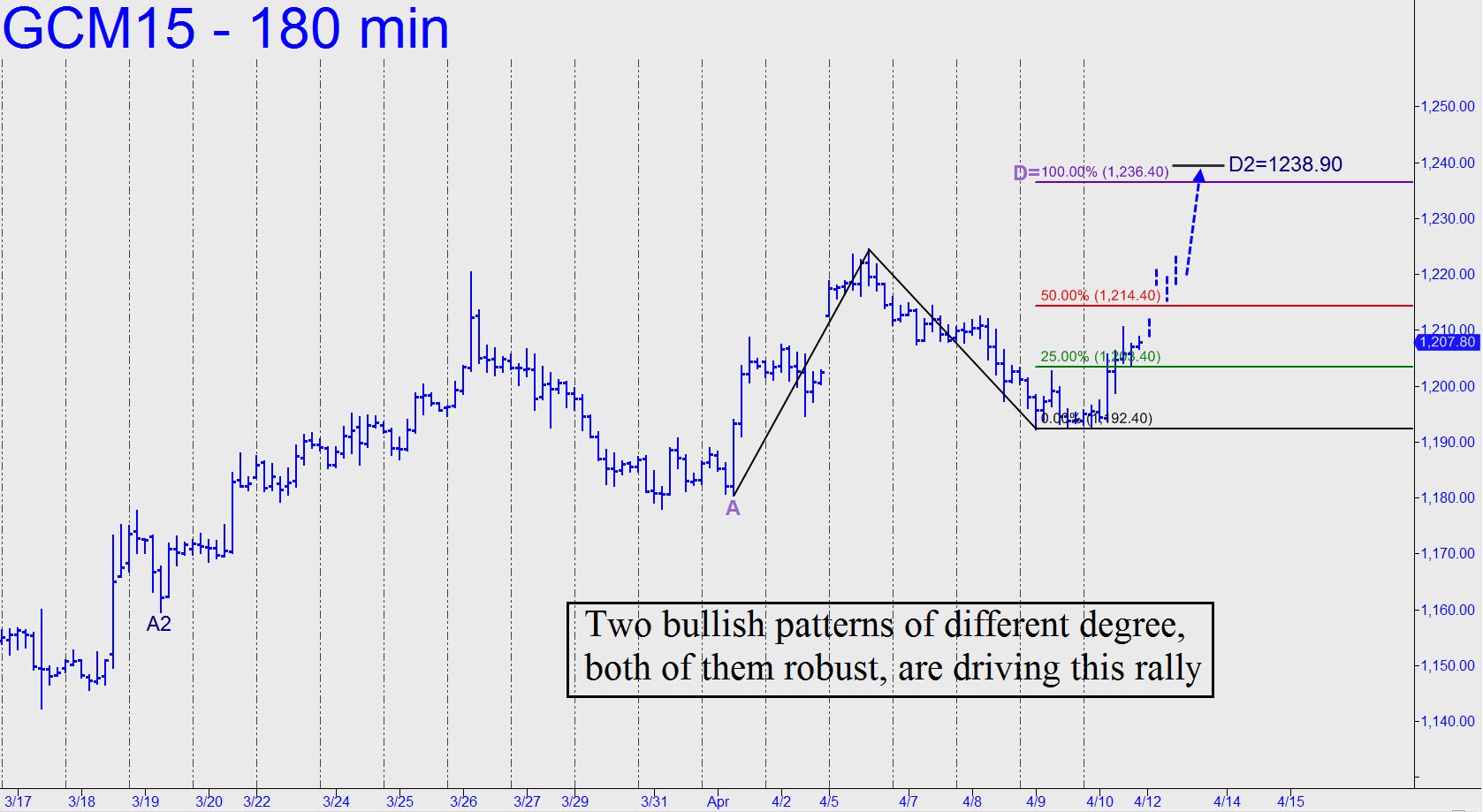 Two robust, ABC uptrends of different degree are driving this rally, auguring a successful voyage to the 1238.90 target we've been using to stay abreast of the move.  It has been relatively easy to trade, since the swing highs and lows have come more or less where expected, at Hidden Pivot supports and resistances. Night owls who are looking to jump aboard or augment a bullish position should use charts of 5-minute degree or less to fashion a BC-type pullback from just above the 'external' peak at 1212.50 recorded on April 8. A second opportunity could develop if the futures pop through the midpoint resistance at 1214.50, then pull back to it after having achieved an interim high in the range 1216-1220.  A mechanical buy at the red line would take a 1207.00 stop-loss.
********
Take a free trial subscription that will allow you to access not only the touts, bulletins, updates and impromptu trading webinars during market hours, but a 24/7 chat room that draws veteran traders from around the world.