A Little Selling In Gold Elicits A Gusher Of Doubts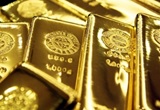 Much as I hate to be the bearer of bad tidings for those of you who have been oh-so-eager to get short — or perhaps to stay short — this hoax is headed higher.  Long-time subscribers will have noticed by now that it's no great trick using the Hidden Pivot Method to nail the E-Mini's swing highs and lows within a few ticks each and every day, all day long. What's difficult sometimes is trading the moves. On Thursday, with the futures falling hard on their way to a 1958.00 low, I reminded you that a rally target at 2016.00 was still viable. The next day, I suggested leveraging that target by getting long 'counterintuitively' if the June contract hit 1969.00.  It did, around 2:30 in the afternoon, and anyone who heeded my advice never looked back.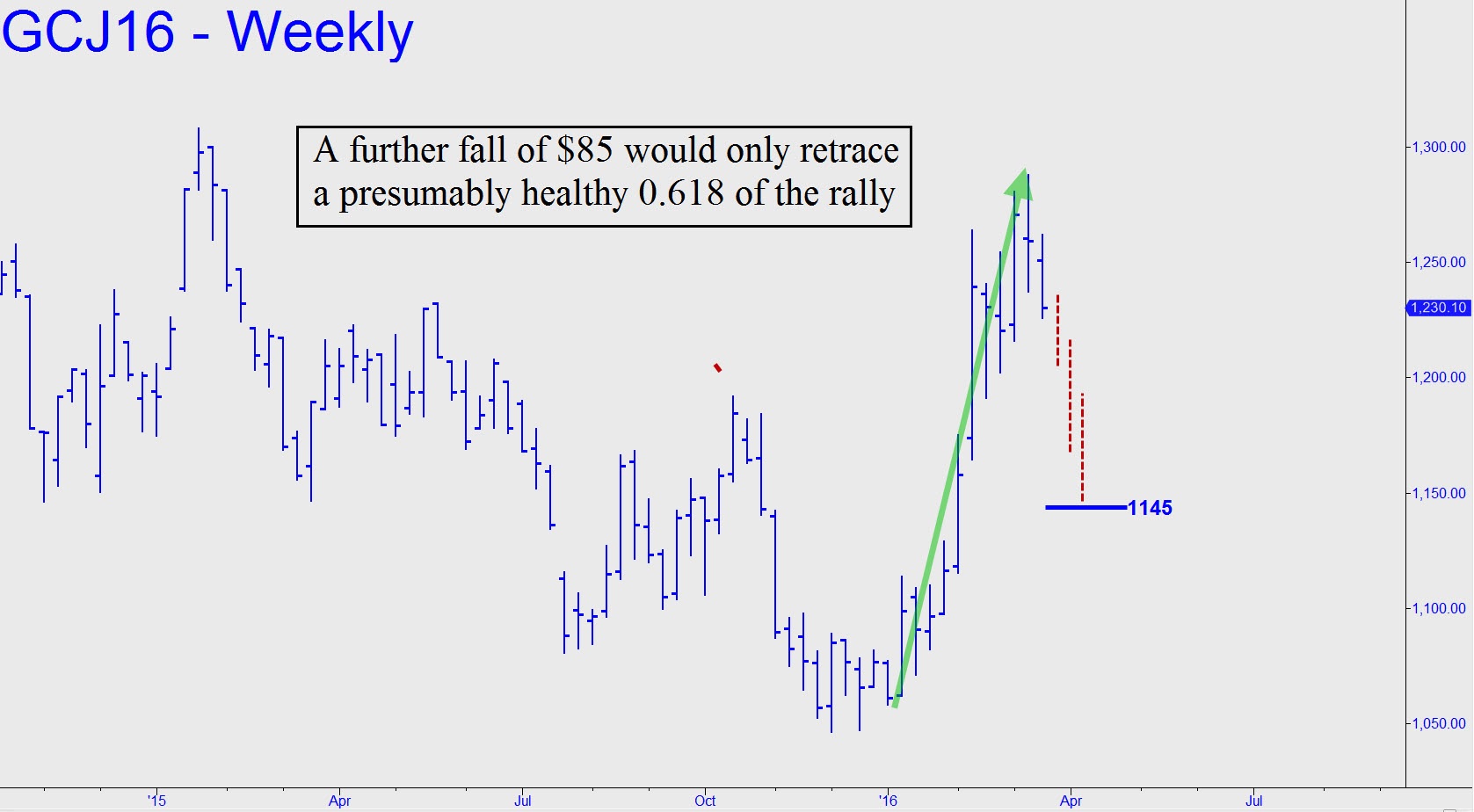 That trade proved to be the relatively easy one of the day, since it precisely achieved its 2001.75 target (albeit at 3:15 a.m.) But for those not already aboard, getting a piece of the presumptive next phase of the rally to 2016.00 was like enduring the Chinese water torture. Short-covering ratcheted the futures, one millimeter at a time, toward the 2016.00 target, which I had flagged as a juicy spot to get short. By day's end, however, after rallying 33 points from the previous day's criminally engineered low, the futures had gone no higher than 2012.75. Under the circumstances, it was not possible to get short using my target. Nor should any of you have wanted to, since the intraday high was about to occur minutes ahead of the final bell — which is to say, ahead of whatever potentially world-rattling news might develop over the weekend. (Note: All bets are off if this does in fact happen.)
Which bring us to my current outlook: a continuation of the rally to at least 2029.75, the target shown in the chart. Using this pattern, the futures became a 'mechanical' buy on Friday when they pulled back to the red line at 9:00 a.m. This is a high-confidence pattern because it has been confirmed twice by the futures' precise interaction with p and p2.  There is no doubt in my mind that a rally to 2029.75 would produce an equally precise interaction, which in theory would make it shortable. Please note, however, that if 2029.75 is exceeded by more than 1.00 point, ES should be presumed headed to at least 2045.50, a target calculated by sliding the point 'A' low down to 1913.50. 
********
If you would like to learn more about the Hidden Pivot Trading Method, and be able to forecast trend and price swings precisely, click here.  Many who frequent the Rick's Picks chat room have mastered it.  Meet and converse with them by taking a free trial subscription here.