March Rally Was Good - April Will Be Even Better
Oftentimes, I will peruse the articles being published on Seeking Alpha to gain a perspective as to whether others "in the know" are bearish or bullish, and why. But, the "why" aspect is the most entertaining to me.
When I decide to click on an article discussing the market, I find that the article most often explains what the market has done either yesterday or the week before. Then it goes into a discussion of the reasons the market did what it did. In other words, most articles are primarily concerned with trying to explain the past action of the market. But, here is the kicker. They then attempt to extrapolate the reasons of the past into the action of the future. This is where most fail.
First, one is only assuming they have an understanding as to why a market dropped or rallied in the past week. Simply because there is an event or news item that occurred during that week, they superficially assume that it caused the market move we experienced.
What is truly absurd is when the exact opposite event or news item is reported, and the market continues in the same path as before, they then have the gall to explain to us that this exact opposite event or new item caused the market to continue to rally.
We also see the exact same news event seemingly "cause" opposite reactions in the market tracked. This is an example I always love to cite, as news about inflation was reported on a Thursday and gold declined, whereas the same news from another source was reported on Friday and gold rose: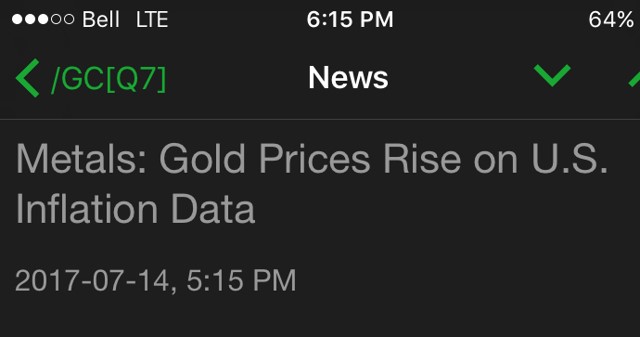 Source: WSJ and Fox Business headlines
Anyone who provides "analysis" based upon events and news items has been caught in this intellectually dishonest loop many times. And, if you are being intellectually honest in your approach to the market, then you know this to be true.
As another example, when I was reading articles before the Covid relief bill was passed, it seems everyone and their mother were expecting the market to react strongly to the upside when it would be passed. This includes commenters and authors alike. Yet, when it was announced that the bill was finally passed, what did the market do at that moment?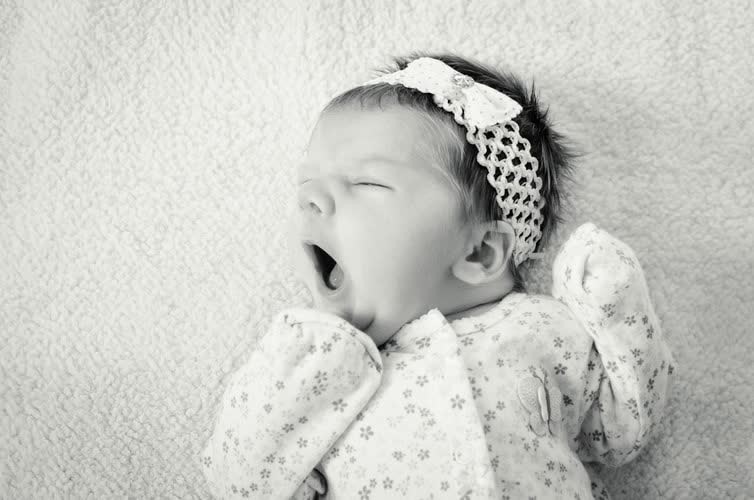 Source: Unsplash
And, what did all these authors and commenters do at that point? Well, they just moved on, and did not give a second thought as to why the market did not move. Or, they simply shrugged it off and said "it was priced in." I am sorry, but that is yet another intellectually dishonest way to approach the market. But, in the end, I guess $1,900,000,000,000.00 does not go as far as it used to.
I have cited this study many times in the past, and I think it is worth reposting often, as market participants really need to internalize what recent studies are learning about how the stock market works.
In a paper entitled "Large Financial Crashes," published in 1997 in Physica A., a publication of the European Physical Society, the authors present a new understanding as to what drives financial markets:
Stock markets are fascinating structures with analogies to what is arguably the most complex dynamical system found in natural sciences, i.e., the human mind. Instead of the usual interpretation of the Efficient Market Hypothesis in which traders extract and incorporate consciously (by their action) all information contained in market prices, we propose that the market as a whole can exhibit an "emergent" behavior not shared by any of its constituents. In other words, we have in mind the process of the emergence of intelligent behavior at a macroscopic scale that individuals at the microscopic scales have no idea of. This process has been discussed in biology for instance in the animal populations such as ant colonies or in connection with the emergence of consciousness.
So, rather than scratching your head when the market yawns at a major announcement, or, worse yet, when it drops on good news or rallies on bad news, I think we need to come to a better understanding as to how markets are truly driven.
To provide you with an extreme example that we recently experienced, just think back to the March 2020 time frame. As the worst of the death rates were being reported, unemployment were hitting record highs, and localities throughout the country were being ordered to lockdown, one would have expected the market to continue in its decline until economic activity began again. Yet, the market has almost doubled off those lows while we were still technically in a recession.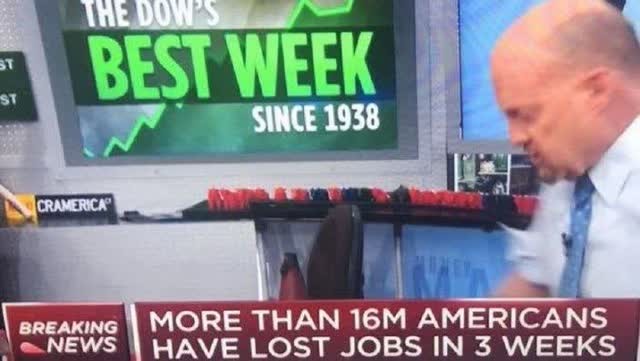 Source: CNBC
The main point I am trying to make is that the market is not a linear environment. So, when I read articles that attempt to glean the "reason" for a market move, and then attempt to extrapolate that "reason" to further market action, they are destined to fail. One cannot utilize a linear perspective to prognosticate the direction of a non-linear environment.
When I noted back in late 2015 that the market will likely pull back to the 1700-1800 region, many discounted my perspective because they were linearly extrapolating much higher expectations for the continuation of the market rally when we were in the 2100SPX region at the time.
And, the following month when I published my expectation for the market to rally from the 1800SPX region to 2600+, again many discounted my perspective because the market was in a decline and the Fed was "tapering" its involvement from the market at the time.
Then again, back in late 2017, when the market was rallying towards the 2880SPX region, I noted that the ideal target for a larger correction I was expecting was in the 2200SPX region. But, most were too busy linearly extrapolating the market to much higher levels during that very strong rally into the end of 2017 to take heed of my warning for an expected larger degree pullback.
And, when the market was breaking down towards my ideal target in March 2020 in the 2200SPX region, I published my expectation for the market to rally back up over the 4000SPX region. Yet, too many were involved in linearly extrapolating the current market environment and assuming we would continue dropping much, much lower.
So, let's be honest with ourselves. When we approach the market, we often have a "reason" for expecting the market to do one thing or another. And, those reasons are based upon factors exogenous to the market, which often are based on news or events. Yet, when the market reacts in a manner that is completely unexpected by you, do you ever question your "reasoning?" Most people do not, as they simply move on to the next expected event or news item they view as impacting our market.
Einstein was purported to have outlined his perspective on insanity as when someone does the same thing over and over expecting a different result. Based upon Einstein's perspective, most market participants are insane.
In the meantime, I maintain my next upside target as being the 4300-4400SPX region. I still think it will take several more weeks until the market is ready to head to our target in earnest. In fact, I think there is still one more corrective pullback that is going to be seen in the coming weeks. I think this will be your last chance to add stocks in which you are interested, as the market seems to be setting up for a melt-up phase for April, and I think we will move quickly towards our next higher targets.
Ultimately, I think we will likely see at least 4600SPX within 2021 – at least based upon the current structure presented in the market. But, let's take this one step at a time. You will likely hear from me at least one more time before the market is finally set up to move towards the 4300/4400SPX target, as I am still looking for another pullback before this happens.
Lastly, despite all the articles to the contrary, this is still a bull market, and it has likely much higher levels to strike in the coming several years. Pullbacks are buying opportunities, and should be viewed as such, rather than shorting opportunities.
*********