The Midas Touch Gold Analysis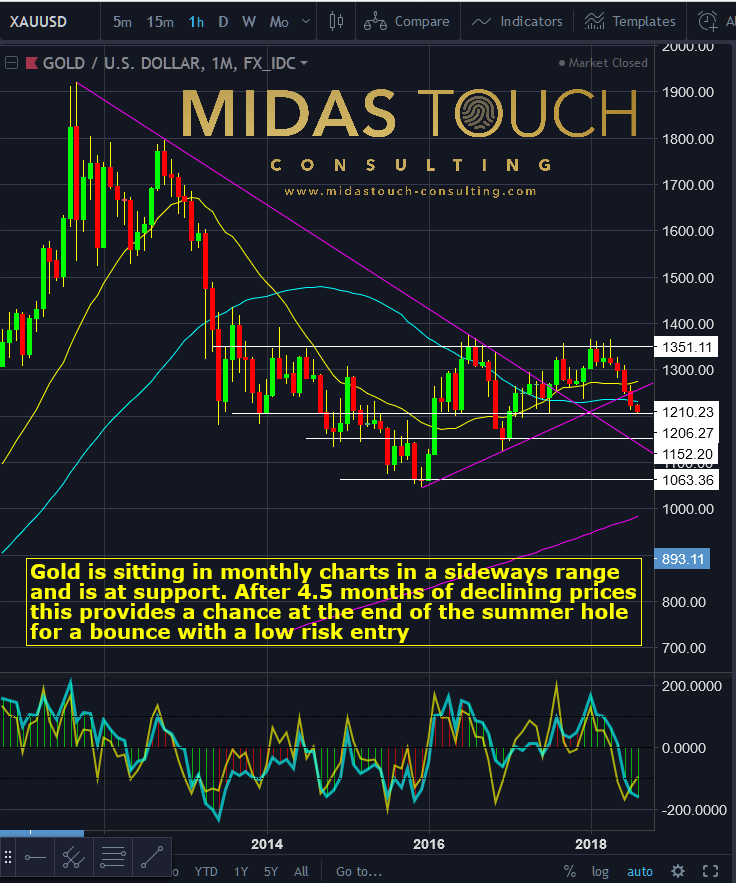 Gold monthly chart, August 12th 2018. In a sideways range at support.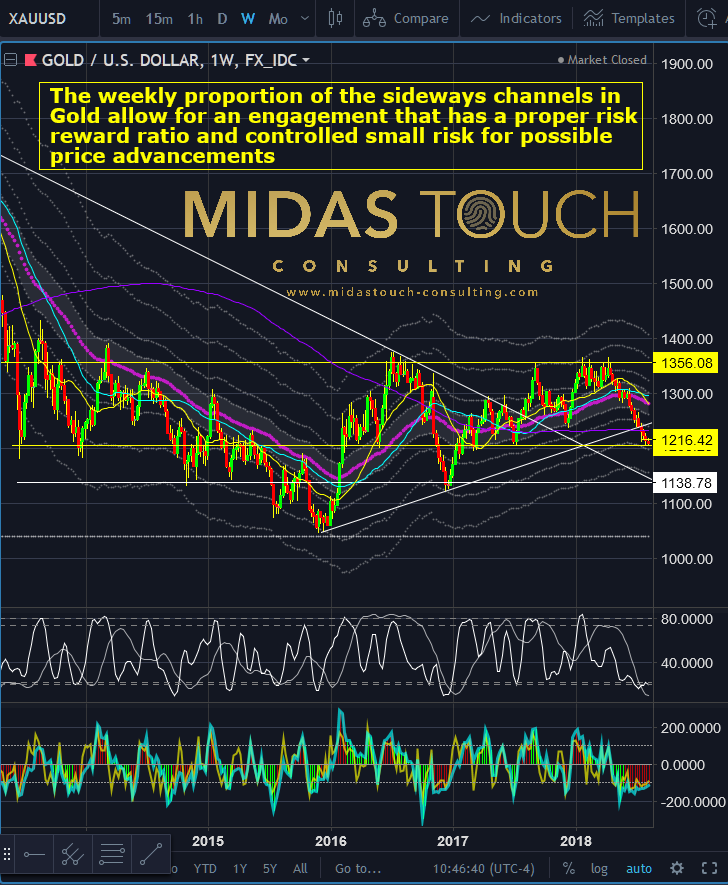 Gold weekly chart, August 12th 2018. Engagement with proper risk/reward-ratio.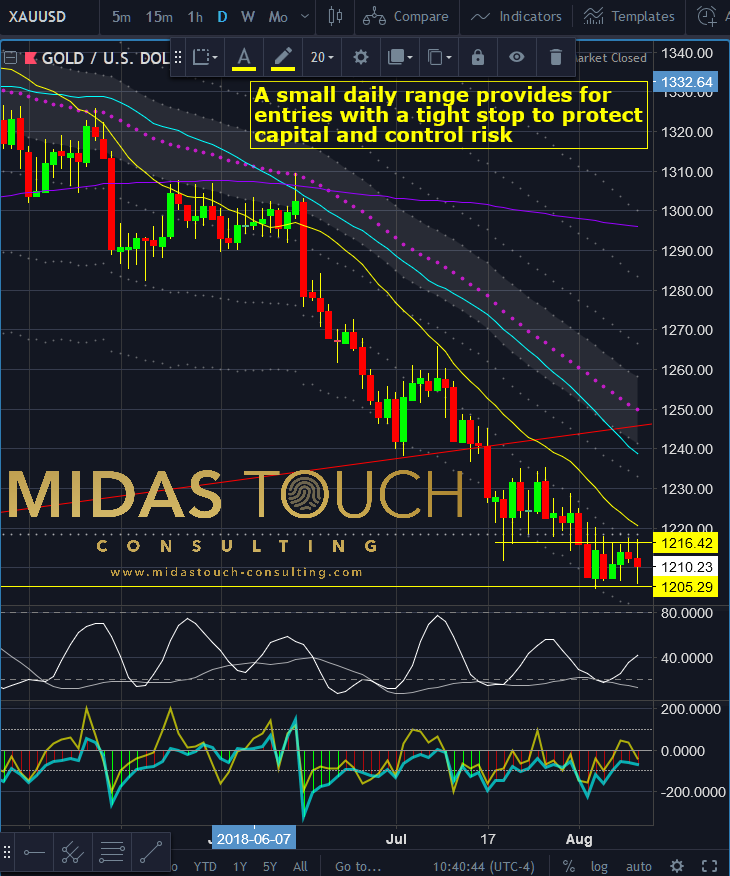 Gold daily chart, August 12th 2018. Entry with tight stop.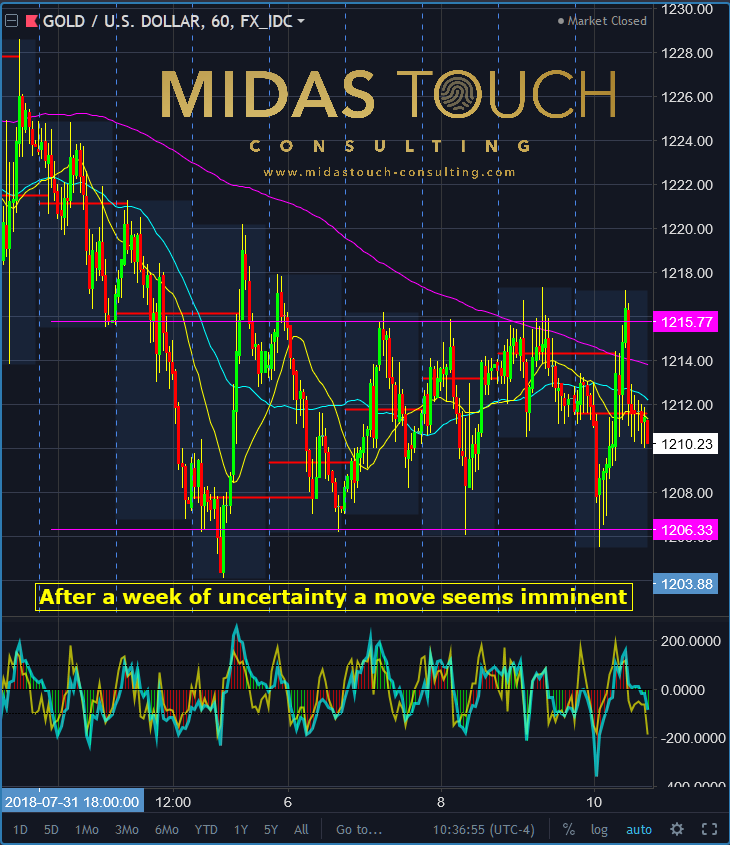 Gold hourly chart, August 12th 2018. A move seems imminent.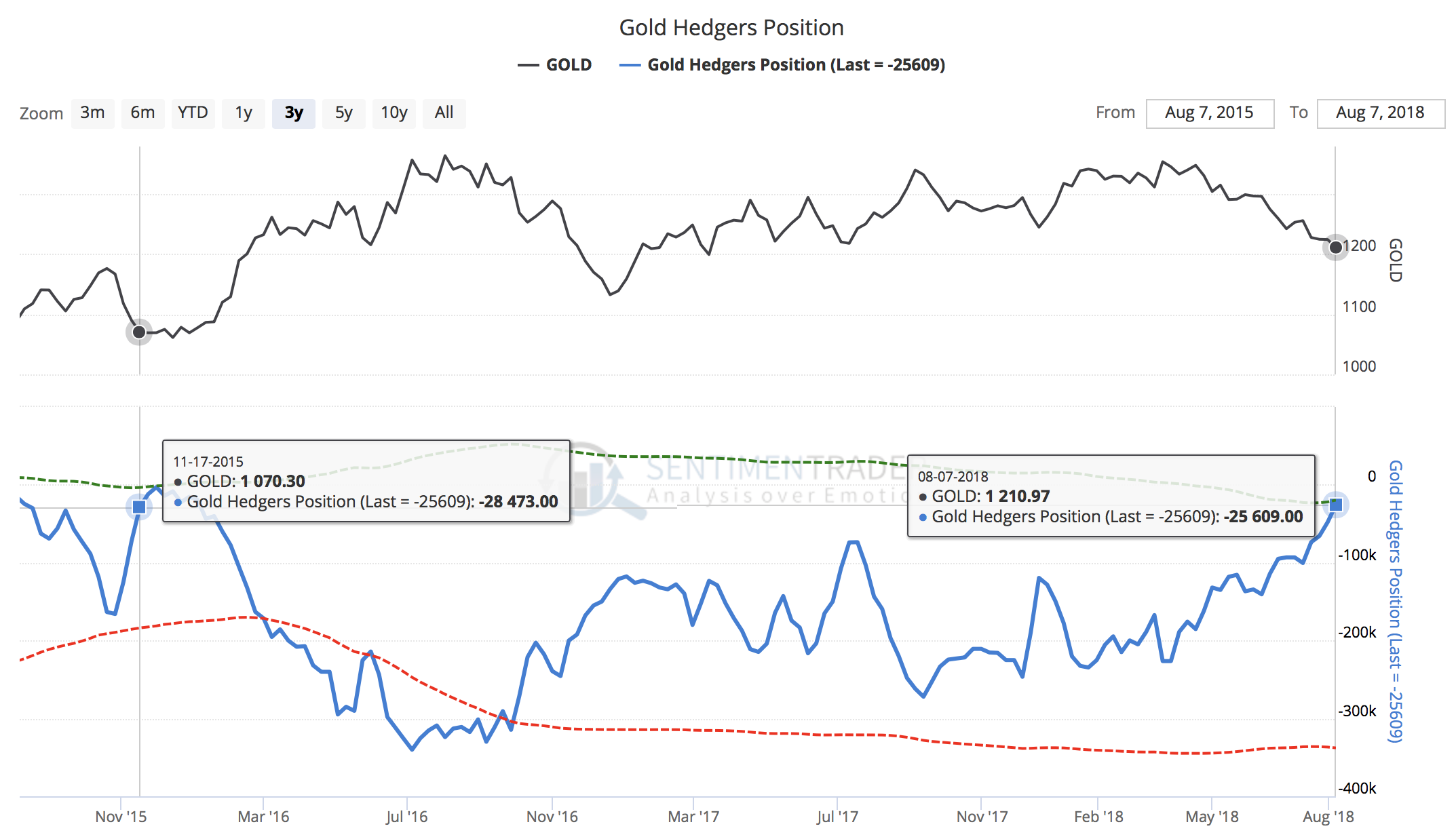 Gold CoT-Data, commercial short position at lows last seen around the lows at 1,000 USD nearly three years ago
*********
© Midas Touch Consulting, Florian Grummes 2018 all rights reserved
Hohenzollerstrasse 36, 80802 Munich, Germany
Disclaimer & Limitation of Liability
The above represents the opinion and analysis of Mr Florian Grummes, based on data available to him, at the time of writing. Mr. Grummes's opinions are his own and are not a recommendation or an offer to buy or sell securities. Mr. Grummes is an independent analyst who receives no compensation of any kind from any groups, individuals or corporations mentioned in the Midas Touch. As trading and investing in any financial markets may involve serious risk of loss, Mr. Grummes recommends that you consult with a qualified investment advisor, one licensed by appropriate regulatory agencies in your legal jurisdiction and do your own due diligence and research when making any kind of a transaction with financial ramifications. Although a qualified and experienced stock market analyst, Florian Grummes is not a Registered Securities Advisor. Therefore Mr. Grummes's opinions on the market and stocks can only be construed as a solicitation to buy and sell securities when they are subject to the prior approval and endorsement of a Registered Securities Advisor operating in accordance with the appropriate regulations in your area of jurisdiction. The passing on and reproduction of this report is only legal with a written permission of the author. This report is free of charge. You can sign up here: http://eepurl.com/pOKDb
Hinweis gemäß § 34 WpHG (Deutschland):
Mitarbeiter und Redakteure des Midas Touch Gold Newsletter halten folgende in dieser Ausgabe besprochenen Wertpapiere: physisches Gold und Silber, Bitcoins sowie Gold-Terminkontrakte.
Imprint & Legal Disclosure
Anbieterkennzeichnung gemäß § 6 Teledienstgesetz (TDG)/Impressum bzw. Informationen gem § 5 ECG, §14UGB, §24Mediengesetz 
Herausgeber und verantwortlich im Sinne des Presserechts / inhaltlich Verantwortlicher gemäß §6 MDStV 
Florian Grummes 
Hohenzollernstrasse 36 
80801 München
Germany
E-Mail: info@midastouch-consulting.com
Website: www.midastouch-consulting.com