The Rosen Market Timing Letter
Precious Metals – Forex - Stock Indices - Commodities
REPORT
This overture describes the gold bull market that started slowly in 1999. It quietly built its strength over the years and is now entering its final phase that will culminate in a massive explosion heard around the world.
Click here …V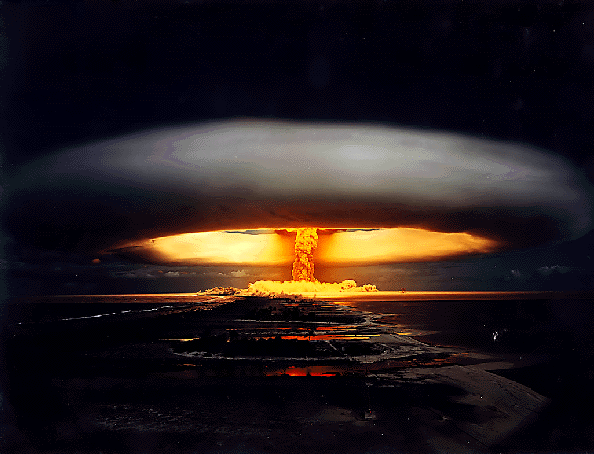 This monthly gold chart reflects my interpretation of the long term Elliott Wave formation and wave count. There should be FIVE MAJOR WAVES. MAJOR WAVE FOUR was complete at the end of the triangle. MAJOR WAVE FIVE began at the end of the triangle. Minor wave (1) up and Minor wave (2) down of MAJOR WAVE FIVE are complete. Gold is now in Minor wave (3) up of MAJOR WAVE FIVE. The explosion should begin shortly after a new closing all time high occurs.
---
"Commodities most commonly develop extensions in fifth waves within Primary or Cycle degree bull markets. Fifth wave advances in commodities are propelled by a comparatively dramatic emotion, fear: fear of inflation, fear of drought, fear of war. Commodity bull market extensions often appear following a triangle in the Fourth Wave position. Thus, while post-triangle thrusts in the stock market are often "swift and short, triangles in commodity bull markets of large degree often precede extended blowoffs." E. W. P.
---
There are numerous gold wave counts by other practitioners of the Elliott Wave Theory. I put more importance on the time factor than any other technicals including the Wave Theory. The time pattern of the current gold bull market closely resembles the time pattern of the previous gold bull market of the 1970's.
GOLD MONTHLY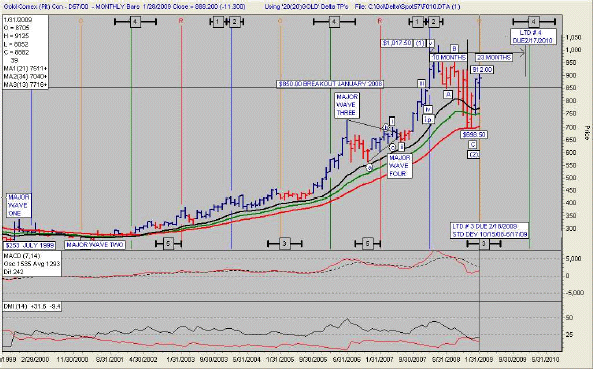 GOLD MONTHLY 1978 - 1980
GOLD MONTHLY 2008 – 2009
Many years ago I learned from my friend Richard Russell the difference between the three phases of a long term bull market and the three rising waves of a five wave bull market. They are not the same. In the first phase of a bull market very knowledgeable investors begin to accumulate. In the second phase interest in the bull market has become more widespread. The third and final explosive phase is when the public finally enters the market.
One of Welles Wilders most difficult to create technical tools, the Directional Movement Indicator or DMI has been a great help when attempting to measure the three phases of the current long term bull market in gold. The monthly gold chart posted below has the DMI at the bottom of the chart. I have noted where phase one and phase two ended and where phase three began. The DMI is now telling us that phase three is underway. To repeat, Phase three is when the public enters with both hands and borrows to buy more. The first indication that this phase analysis is a correct interpretation will be a gold close over $925.00. The second indication that this is a correct interpretation will be a new closing high for gold. I will go into greater detail if and when this occurs in the February/March time frame. To Quote W. D. Gann, "The most money can be made in the shortest period of time at the end of a bull market in commodities."
THE DMI
"Directional movement is the most fascinating concept I have studied. Defining it is a little like chasing the end of a rainbow …you can see it, you know it's there, but the closer you get to it the more elusive it becomes. I have probably spent more time studying directional movement than any other concept. Certainly one of my most satisfying achievements was the day I was actually able to reduce this concept to an absolute mathematical equation."
Pg. 35 New Concepts in Technical Trading Systems
WORLD WIDE GOLD EXPLOSION BEGINS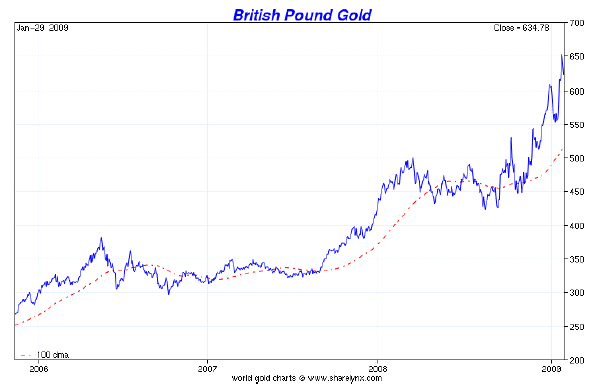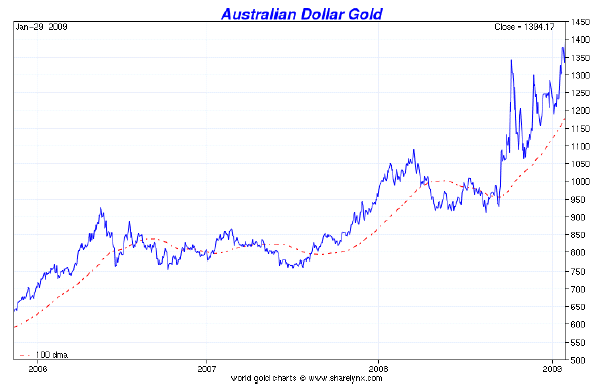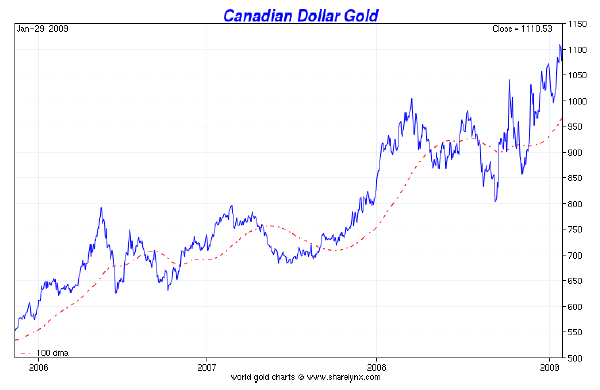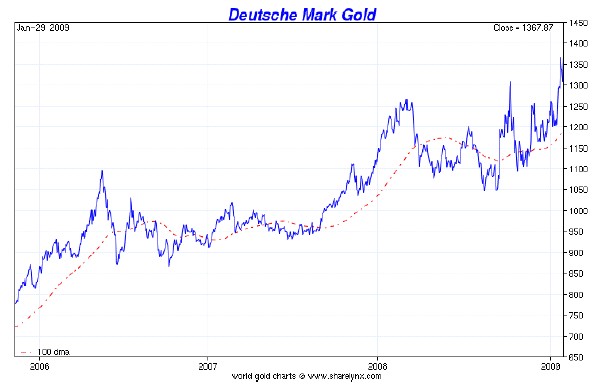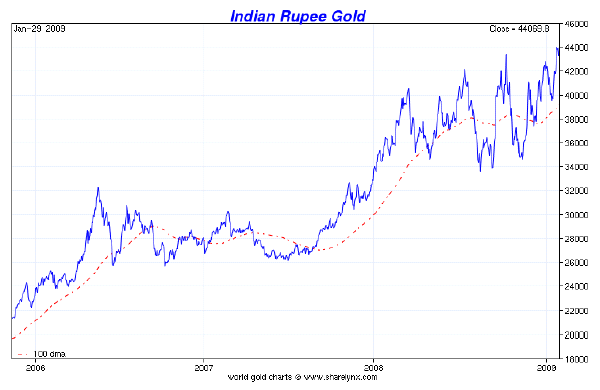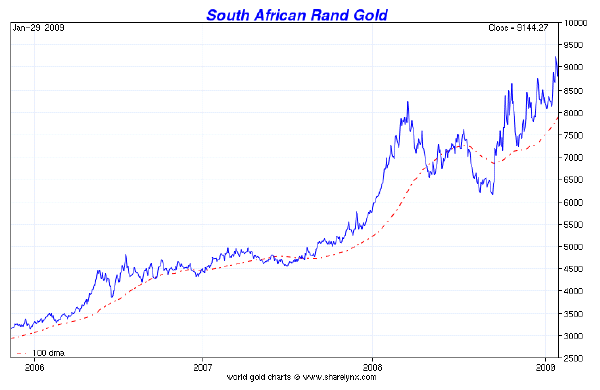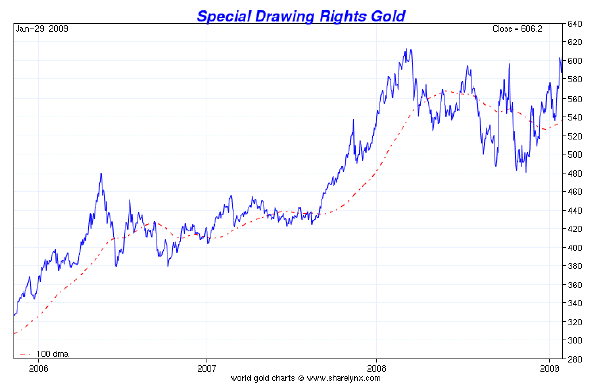 DO NOT MISS THE COMING EXPLOSION IN GOLD'S THIRD PHASE.
IT MAY BE DECADES BEFORE ANOTHER THIRD PHASE IN ANY MARKET APPEARS.
IF YOU HAVE BEEN WAITING TO BUY, START NOW.
IF YOU HAVE BEEN A LONG TERM GOLD AND GOLD SHARE HOLDER YOUR PATIENCE IS ABOUT TO BE REWARDED.
DO NOT SELL PREMATURELY.
The next report will be posted on Monday, February 2, 2009.
Updates will be posted when market action warrants.
Stay well,
Ron Rosen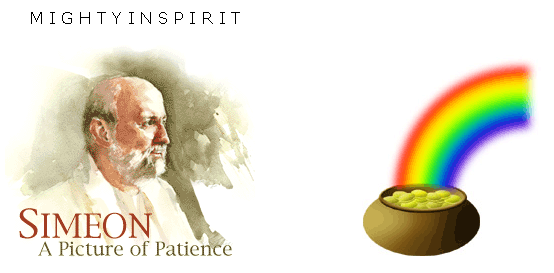 Disclaimer: The contents of this letter represent the opinions of Ronald L. Rosen. Nothing contained herein is intended as investment advice or recommendations for specific investment decisions, and you should not rely on it as such. Ronald L. Rosen is not a registered investment advisor. Information and analysis above are derived from sources and using methods believed to be reliable, but Ronald L. Rosen cannot accept responsibility for any trading losses you may incur as a result of your reliance on this analysis and will not be held liable for the consequence of reliance upon any opinion or statement contained herein or any omission. Individuals should consult with their broker and personal financial advisors before engaging in any trading activities. Do your own due diligence regarding personal investment decisions.