Where Are Gold, Silver And Mining Stocks Headed?
Gold has been rising steadily, doubling its price since late 2015 through August 2020. Since then, for the past six months, Gold has been consolidating. We label the consolidation wave (2) down in the chart below.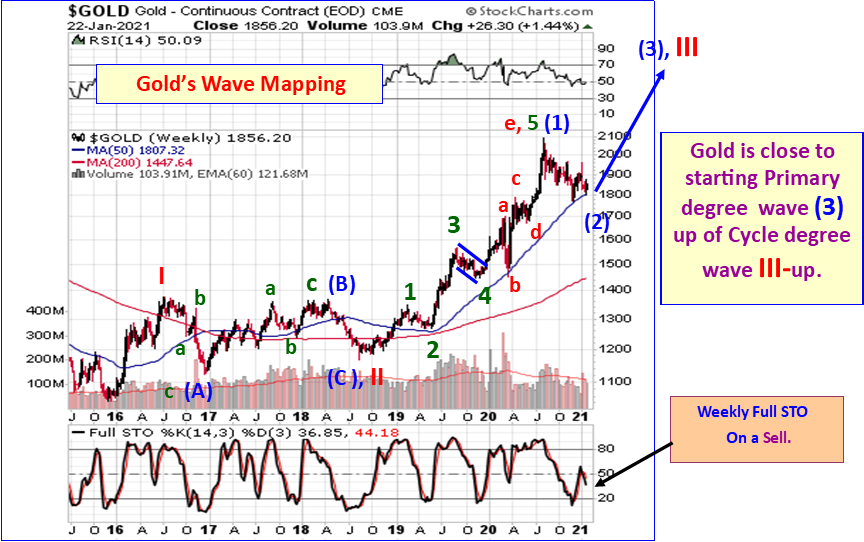 A close up of the consolidation is shown in the next chart. Gold may be inside wave e-down of C-down of a Declining Triangle. Once complete, a powerful rally should occur, wave (3) up.
If Gold continues to consolidate to the bottom boundary of the declining triangle, we could be looking at a bottom around 1,700ish, meaning Gold's correction from August 2020 to this downside target is about 20 percent. Once complete, Gold should embark on a lengthy and powerful rally, wave (3) up. A rise above 1,975 would strongly suggest wave (3) up is starting, a move that could take Gold well above 3,000, with far more upside potential.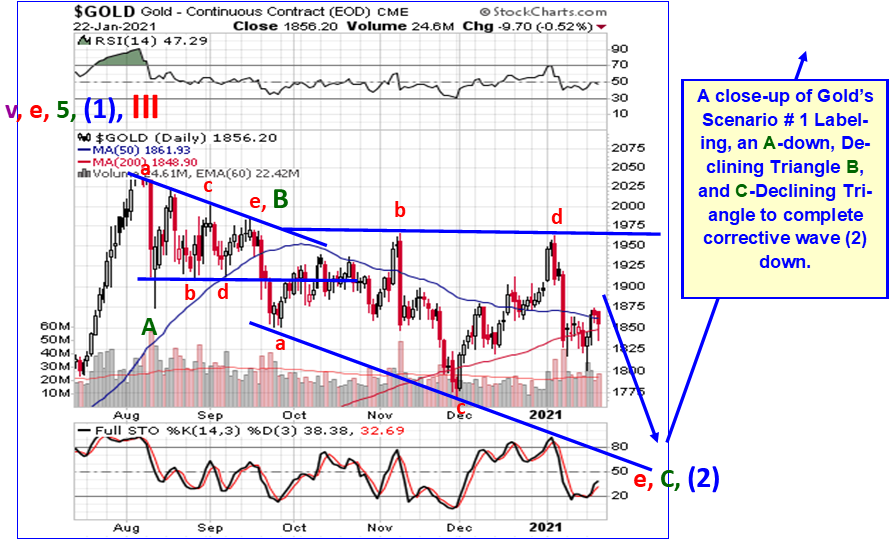 Silver should track Gold's move. A rise above 30 for Silver would be very Bullish. The next rally phase for metals will be fueled in large part by the hyperinflation we are seeing in the Fed's U.S. Dollar printing to accommodate the huge deficit spending currently underway by the U.S. Treasury. The Treasury issues new securities and the Fed buys them in exchange for newly printed Dollars.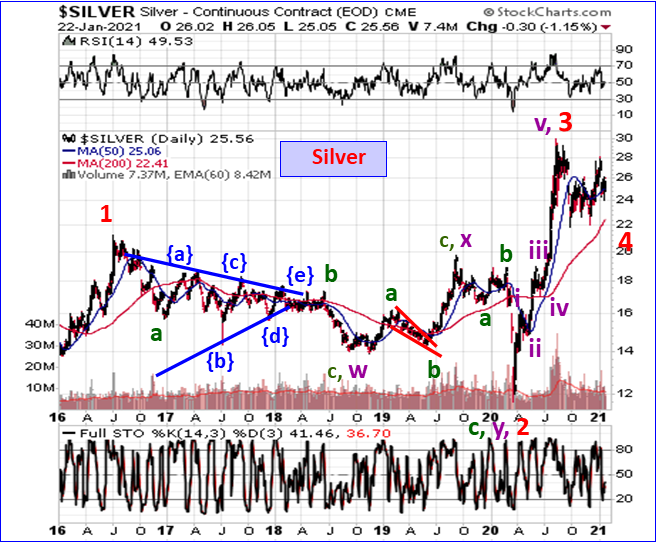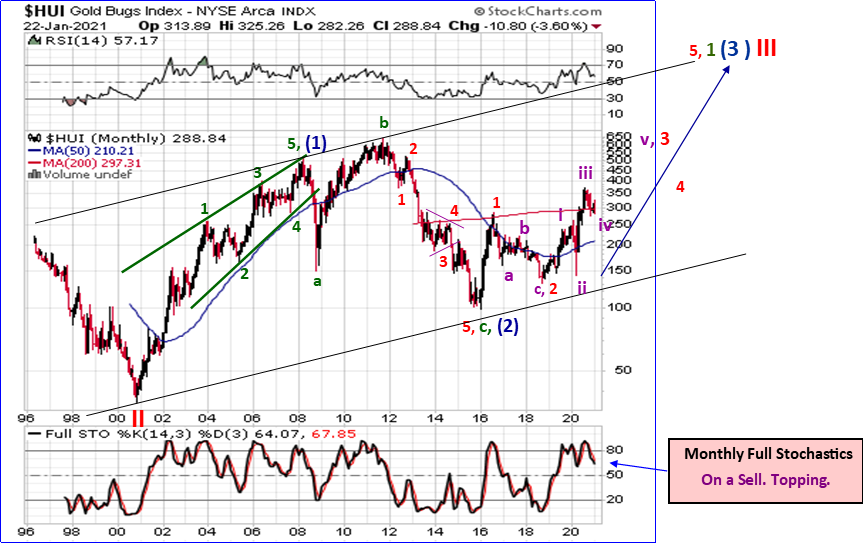 Mining stocks are inside a long-term rising trend.
They are finishing a consolidation period, wave iv down, similar in time and relative depth to Gold's. This consolidation in Miners too is coming down its home stretch, to its conclusion. Once complete, its next move will be a powerful wave v-up for wave 3-up, rally. That could double the price of the HUI stock index. A study of the close-up charts for the HUI shown next, suggests that wave iv down may need a bit more decline before bottoming.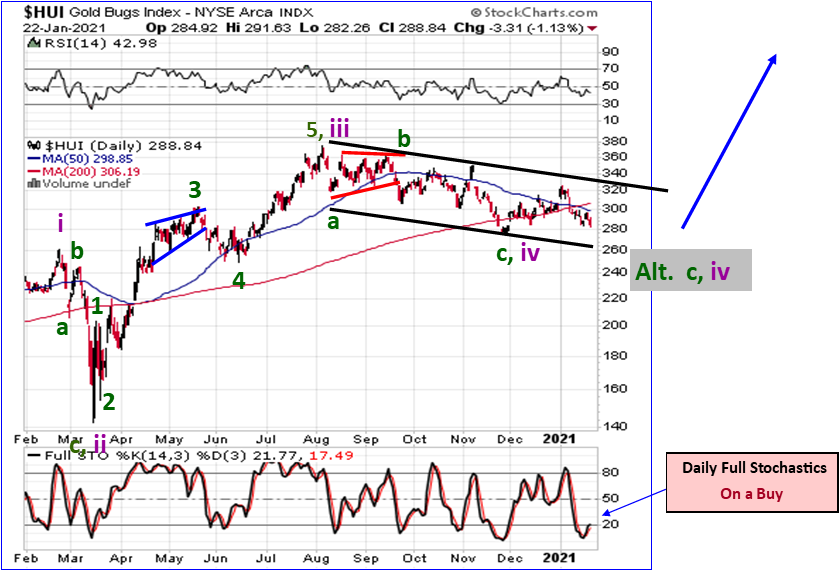 So, in conclusion, we see the charts telling us that Gold, Silver and Mining stocks could experience a bit more downside consolidation to correct the massive rally it saw the previous five years, before bottoming and its Bull market continuation.
At McHugh's www.technicalindicatorindex.com we offer Trading programs for Exchange Traded Funds and Options Trading. We also provide proprietary Buy/Sell indicators that help us identify when the next significant move is starting for the stock market, as well as for Gold, Silver and Mining stocks, and in which direction the move will develop. We publish these indicators in every Daily and Expanded Weekend Newsletter to subscribers.
*********