Gold Price's Suspicious Daily Rally
Gold futures finally closed above $2,000, but if one is betting on the rally's continuation, it's too early to open that champagne.
Cause for Celebration or Caution?
There are a few things about yesterday's move higher that make it suspicious. Two of them are visible directly on gold's chart.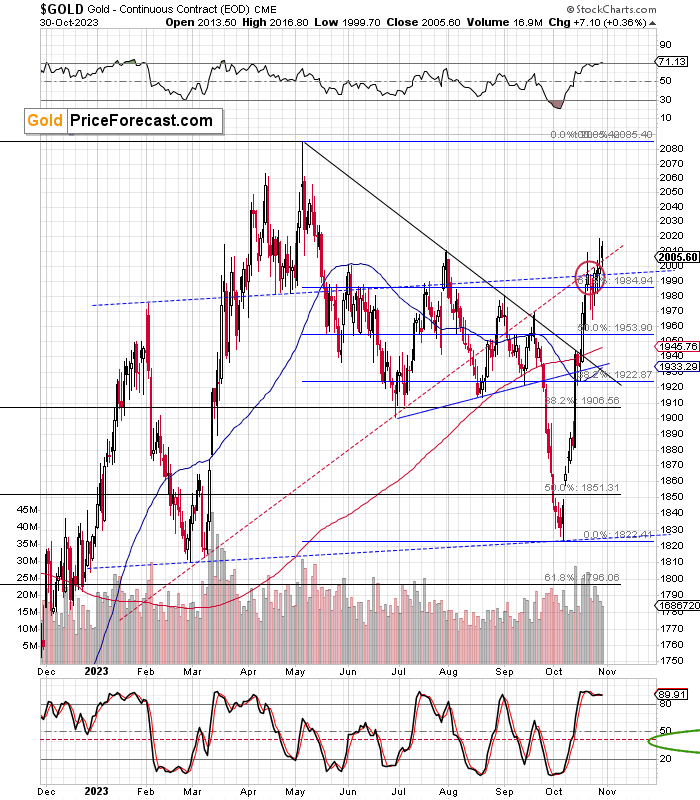 The yellow precious metal moved above the late-July high and… It failed to hold this breakout. Since invalidations of breakouts are sell signals on their own – we just got one, which doesn't fit the bullish narrative.
The second problem with yesterday's upswing is the position of the RSI indicator. It's above 70, suggesting extremely overbought conditions. RSI at those levels marked shorting opportunities many times in the past, and this time doesn't seem really different.
Silver's Surge Outpaces Gold
The two other confirmations come from outside of the gold price chart itself. The first one comes from the silver price.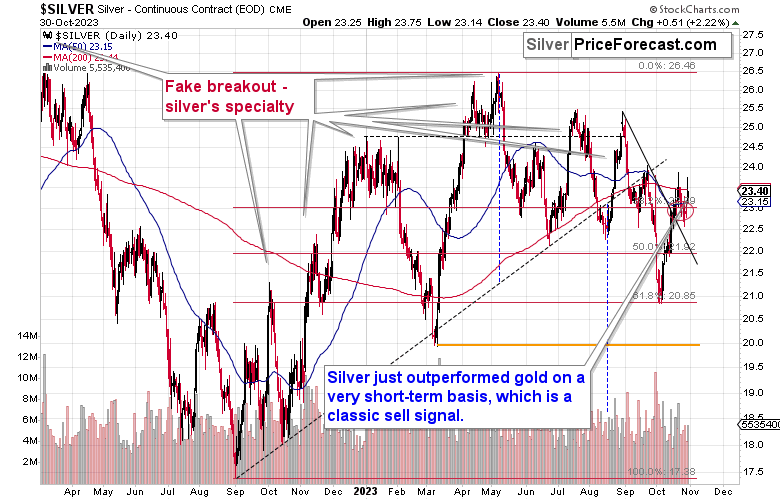 The thing is that silver just rallied much more significantly than gold did. Yesterday's sessions' results were: gold ended the day 0.36% higher, and silver ended the day 2.22% higher. Silver's outperformance was crystal clear.
Seems bullish? It's not.
Silver price tends to outperform the one of gold close to – or right at – local tops. In fact, I'd say that it might be the most important of the silver trading tips that one can use (but that's rarely covered by most analysts).
The relative performance works in the opposite way in the case of the mining stocks – gold link. In this case, miners' underperformance is what has bearish implications. And guess what…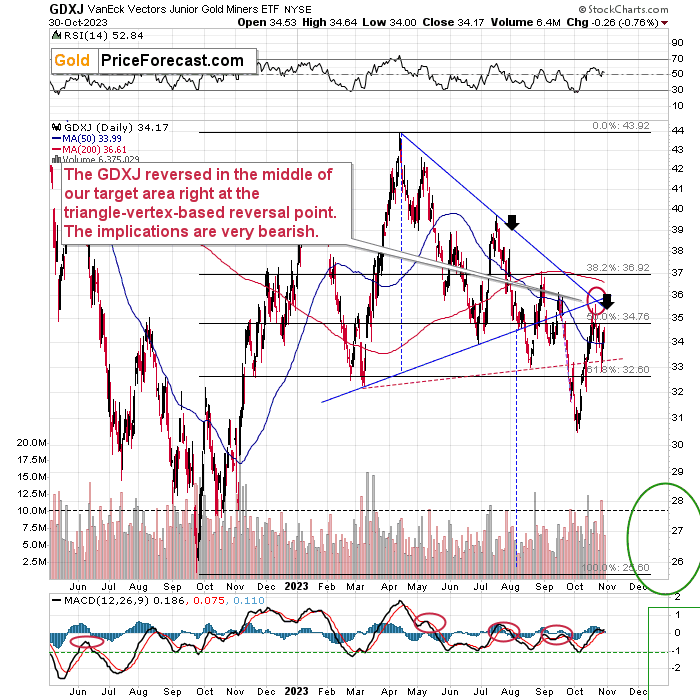 Mining stocks (the GDXJ ETF serves as a proxy for junior mining stocks) just declined by 0.76% yesterday. That's not a lot, but given that gold ended the day in the green, it's really significant.
If miners had a good reason to decline in the form of lower stock market prices (after all, mining stocks are… stocks too), this kind of performance would be understandable.
That was not the case.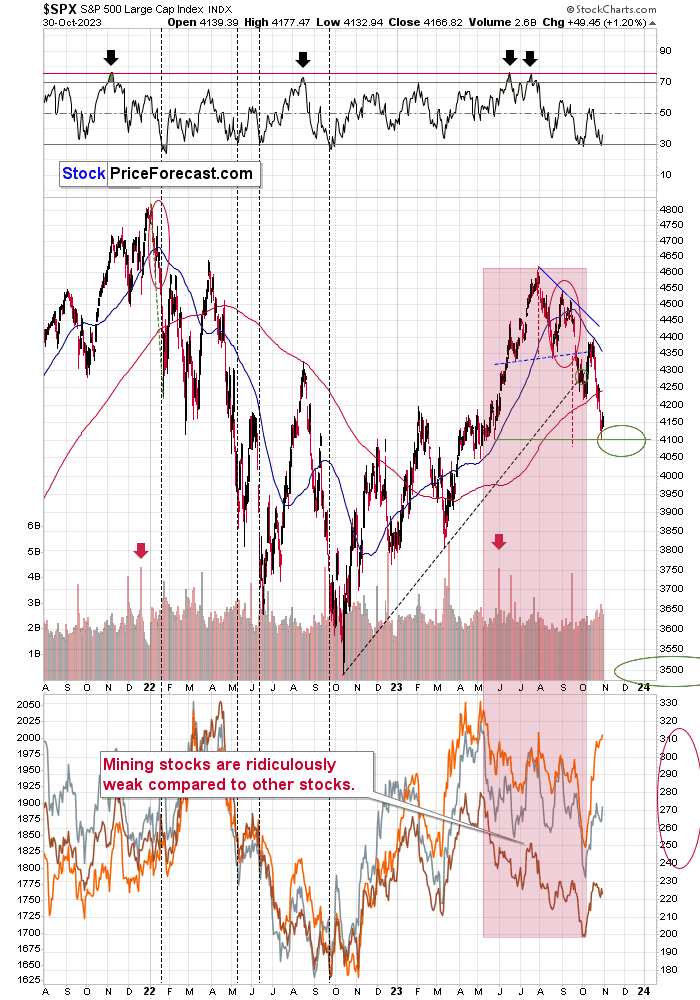 The S&P 500 Index moved slightly higher yesterday after reaching the previous target price that I based on the head-and-shoulders pattern.
So, since it wasn't the weakness in stocks that caused miners to be weak yesterday, then it means that the precious metals sector really does want to decline from here, and gold's move above $2,000 should not be trusted.
In other words, it seems that profits on our short positions, i.a. in junior mining stocks, will become even more profitable in the not-too-distant future.
*********