Gold Price Forecast: Gold Prices Could Top This Week
Gold is at a critical juncture. Prices could top or breakout within the next 48-hours. Our cycle work favors a top. 
This week's employment data could trigger a breakout in gold above $1800 or force an intermediate top. Expect increased volatility over the next 2-days. 
To sustain a breakout, I'd need to see a daily finish in futures above $1820. Whereas closing below $1770 in the coming days would promote a top followed by a 1 to 3-month decline. 
Beware of False Breakouts
A favorite trick of manipulators is to get prices just above a resistance level and then wash the market with sell orders. I'm not sure if that will happen this time, but it's a distinct possibility. 
Our Gold Cycle Indicator reached 441 and is within maximum topping. The conditions are ripe for a cycle top. If prices peak, expect a decline in gold to $1450 - $1550.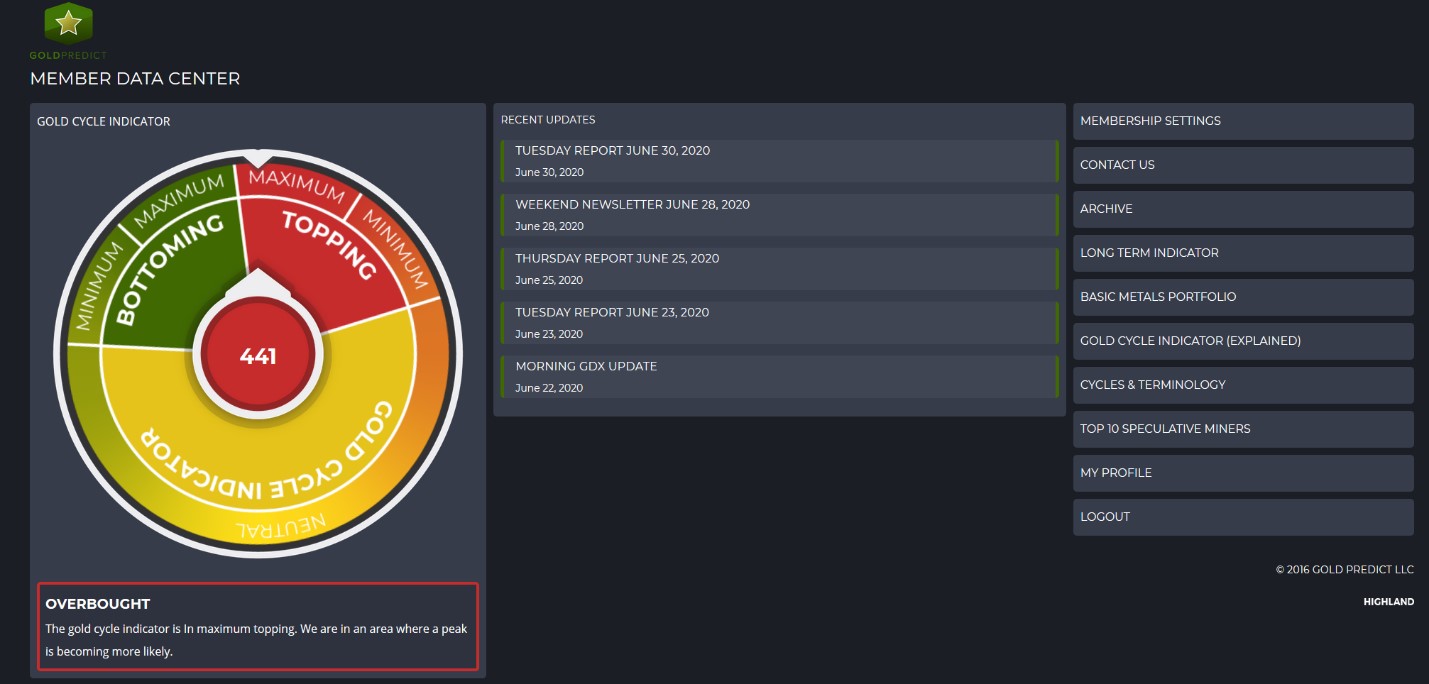 Gold Prices
Gold is testing the waters around $1800, and I think we will know by Thursday's employment report if prices are breaking out or topping. It would take a close below $1770 to support a potential top. Whereas a daily close above $1820 would promote a breakout and a run to $1900.
Silver Prices
Silver is also threatening to breakout to fresh highs, and a strong rally through $20.00 would be incredibly bullish. Prices are at a critical juncture - this is where price manipulators thrive, so be careful.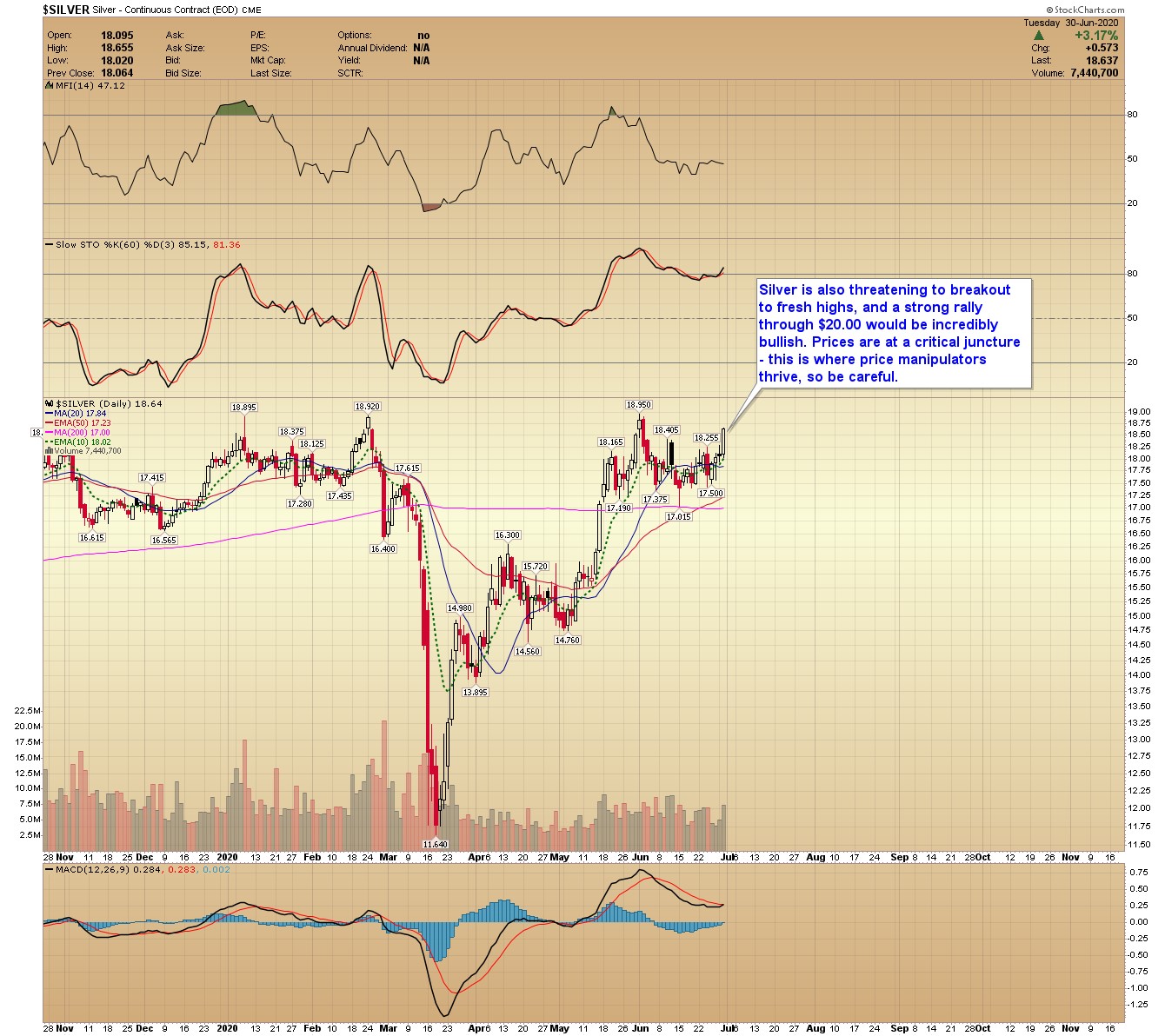 GDX
I think we will find out within the next 48-hours if gold and miners are breaking to new highs or if prices are topping. To support a breakout in GDX, I'd need to see a strong rally through the $38.00 level. Failing to break through $38.00, on significant volume, would keep the potential for an immediate top alive.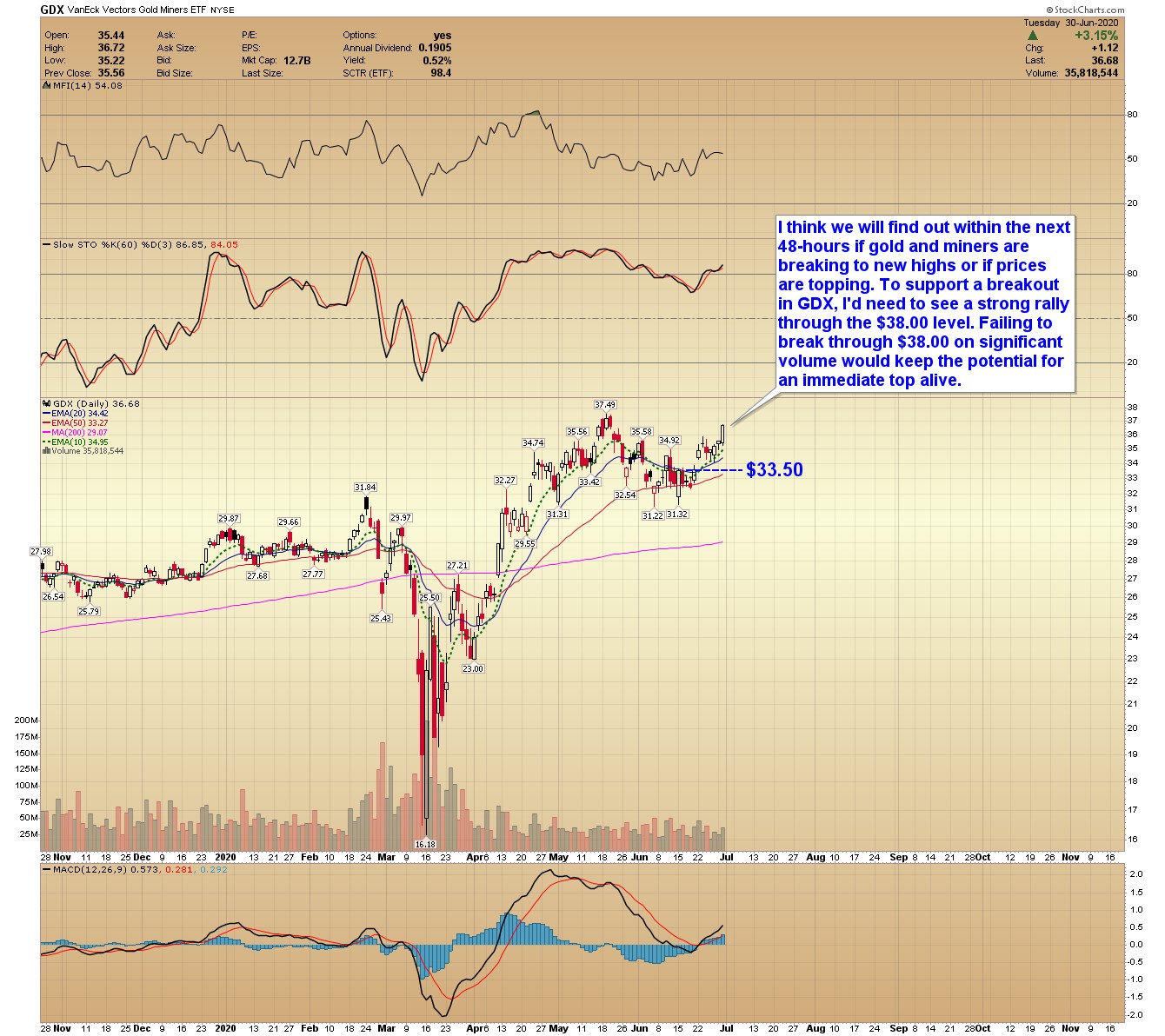 GDXJ
Juniors made a new closing high and are approaching the May high ($50.37). A strong move through the $51.00 - $52.00 area would support an upside breakout. Whereas slipping back below $45.00 would recommend a top.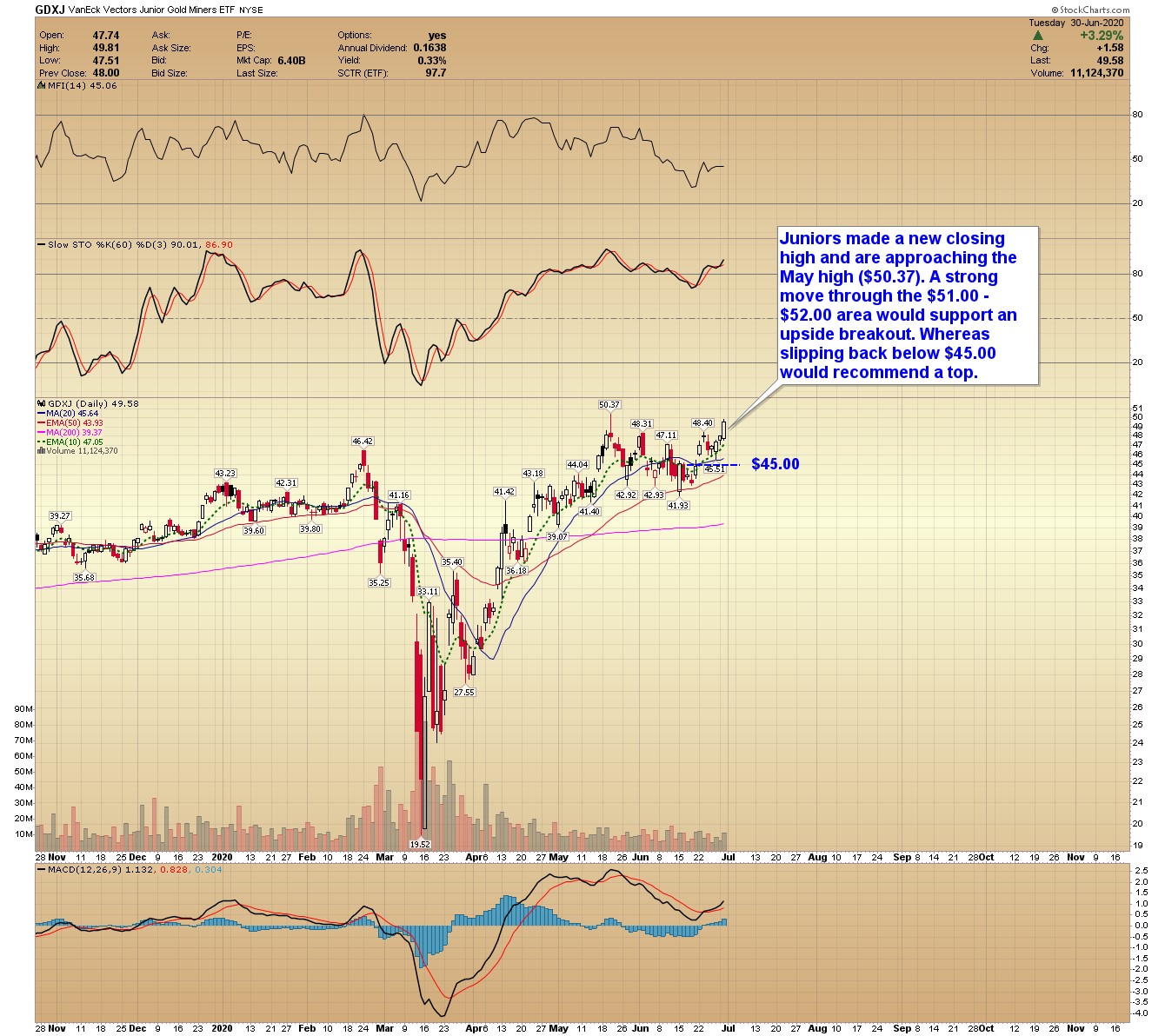 Markets are closed Friday. 
AG Thorson is a registered CMT and expert in technical analysis. He believes we are in the final stages of a global debt super-cycle. For more information, please visit here.
********