Gold Struggling To Stay Afloat
August Gold is struggling to hold above a 1217.50 Hidden Pivot support and would need to pop to at least 1248.30 in the next 3-5 days to get out of jeopardy. Failing that, we might expect the futures to continue down to at least 1194.40 in search of traction. That is the midpoint Hidden Pivot of the large corrective pattern shown, and it seems likely to provide a great bottom-fishing opportunity if and when it is touched.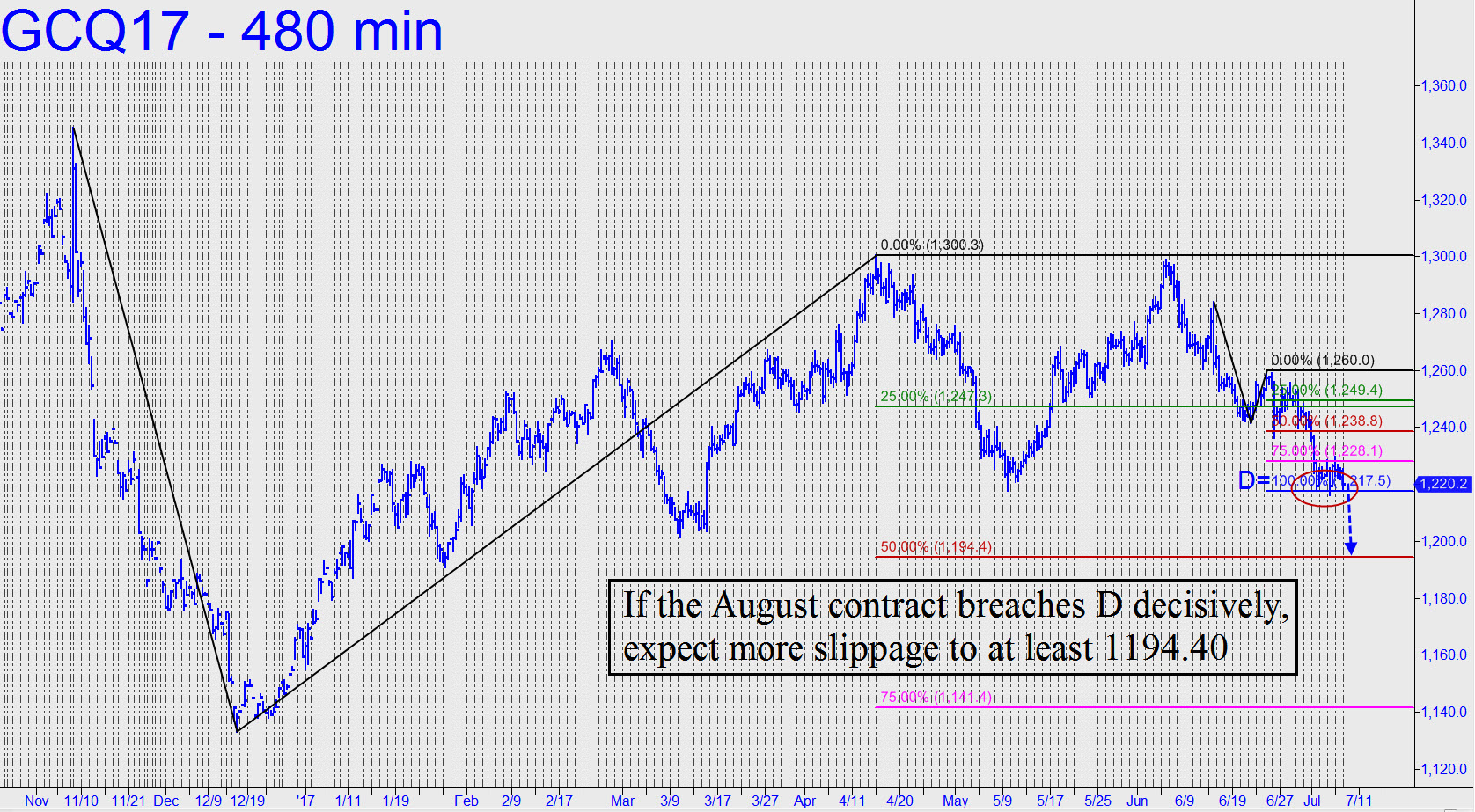 In the meantime, I'd suggest trading with a bearish bias, presumably by shorting minor abc rallies at D targets or p midpoints, or by using 'camouflage' set-ups to initiate such trades with-the-trend.
If you don't subscribe, click here for a free two-week trial that will allow you to enter the Rick's Picks chat room, where great traders from around the world gather 24/7.