Shanghai Stocks Sink: Déjà vu 2001 & 2007…All Over Again (Part 2)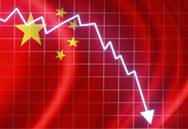 In June 2015 I posted my forecast Shanghai Stocks Sink: Déjà vu 2001 & 2007…All Over Again – which accurately predicted the horrific rout in China stocks during the following seven months (to date).  Specifically, stocks were dumped au masse in China's major stock exchanges. Indeed it was a veritable TSUNAMI destruction in stock values per the following (i.e. price decline from June 2015 to January 26, 2016).
Shanghai Stock Index fell…………… -41%
Hong Kong Index fell…………….…….-34%
Shenzhen Stock Index fell…………. –47%
Singapore Straits Index fell……….. –28%
PEK Market Vectors China ETF…….-49%
In line with my June 2015 Bear Market prediction, stocks in China plummeted on average 40% during the past seven months. 
Below are the multi-year (monthly) charts of these indices:
Shanghai Stock Index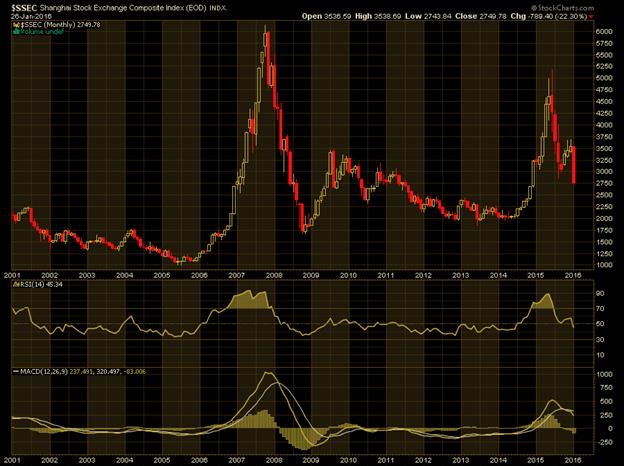 Hong Kong Index
Shenzhen Stock Index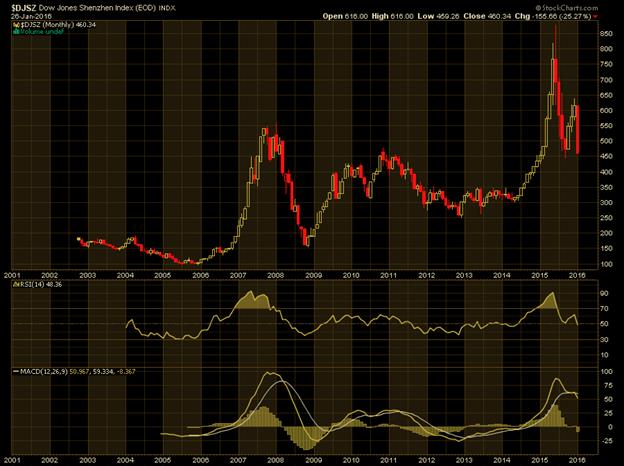 Singapore Straits Index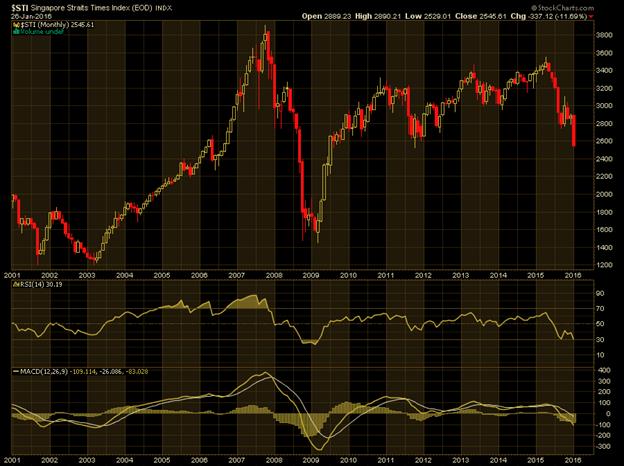 PEK Market Vectors China ETF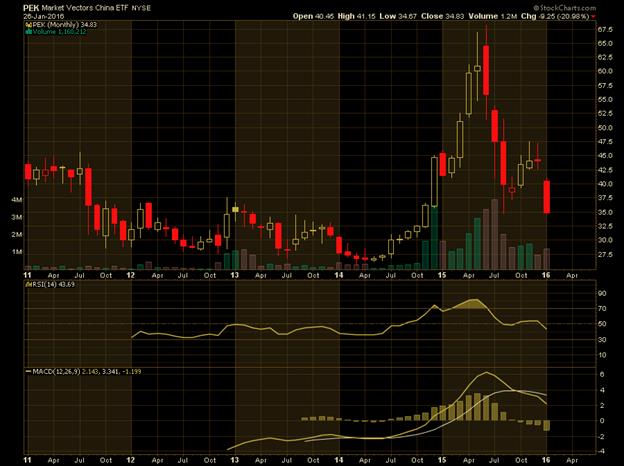 This begs the all-important question:  Is the China stock deluge over…or will China stocks continue to be dumped by panicked investors?!  Actually, the charts suggest China stocks will continue to decline – regardless what ad hoc stopgap measures the Beijing Government might employ to artificially levitate the relentlessly increasing lethal avalanche of stock selling.
A Current Birdseye View of China Stock Markets
HONG KONG — China's stock market sank on Tuesday (January 26, 2016) amid accumulating evidence of the Chinese economy's deeply rooted troubles…even as the Peoples Bank of China pushed huge sums of money into the banking system.
The drop took Chinese stocks to their lowest level in 13 months. It followed a sell-off in the United States on Monday that was caused by a fall in the price of oil, an indicator of global economic health. But it also comes at a time of lingering market volatility in China stemming from growth concerns and questions about Beijing's ability to manage its markets. Moreover, China's economy grew last year at the slowest pace in 25 years. Furthermore, the People's Bank of China, has been eating into its reserves at a record pace in recent months. The central bank is selling dollars in an effort to prop up the value of the Chinese currency, the renminbi, which is under pressure to depreciate as China's growth prospects weaken. Those dollar sales mean the central bank is buying renminbi, which effectively takes money out of the financial system. To offset that, it has been injecting huge amounts of new liquidity.
Literally, the China Stock Markets are between a rock and a hard spot. 
2016 Forecast For China Stocks
As the Shanghai Stock Index is the beacon for Financial Asia, the forecast will be limited to that index…as all others will surely follow.  The Sino nation's deteriorating economic conditions corroborate the chart's technical indicators that Shanghai Stock Index may well decline to its 2009 support at 1750 sometime this year, which would represent another drop of -36% from today's price (see chart).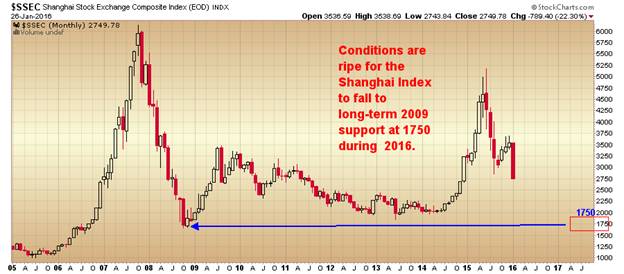 ********
Related Articles
Stocks To Crash Worldwide In 2016
Japan's Nikkei Index… Banzai Or Hara-Kiri?
All The Stock Charts Spell: B-E-A-R M-A-R-K-E-T