XAU Gets Back to the Creek
As the gold stocks have made a significant move since our last essay, we thought the time was ripe for an update.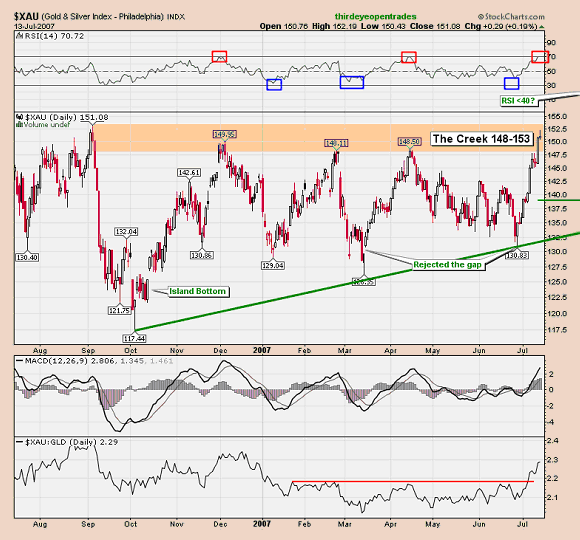 Back in May we were looking for that gap near 130 to fill. Sure enough, several weeks later the price came into the gap and was rejected establishing a higher swing low. What we found quite interesting was that the RSI bottomed in the 40 area for that entire consolidation.
So, what next?
RSI is entering the "sell zone" and an inverse hammer was left behind on Friday. Do we think price will ever get thru The Creek? Yes, we do and it could take place after the next retracement. A 62% retracement off the latest run comes in near 139 just to give a rough guideline of anticipated retreat if Friday marked a short term peak.
It appears to be time to whittle the shopping list down to the best performers on the next retracement or simply buy GDX for a nice basket of miners. Let's see if the XAU can slice thru The Creek over the next few to several weeks.