Gold-Eagle Authors
Gold-Eagle Editorial Staff
Founder of Gold-Eagle in January 1997. Vronsky has over 42 years' experience in the international investment world, having cut his financial teeth in Wall Street as a financial analyst with White Weld. Vronsky speaks three languages with indifference: English, Spanish and Brazilian Portuguese. His education includes a degree in Petroleum Engineering from the University of Oklahoma, a Liberal Arts degree from Hartnell College and a MBA in International Business Administration from UCLA – qualifying as Phi Beta Kappa and Tau Beta Pi for high scholastic achievements. Vronsky believes gold and silver will soon be recognized as legal tender in all 50 US states… and many countries worldwide. You may reach I. M Vronsky at:

[email protected]

and/or

[email protected]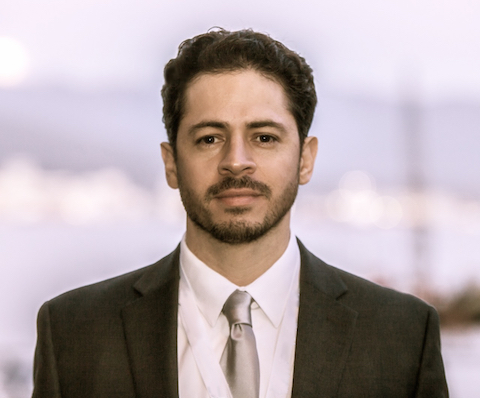 Christopher Aaron began his career as an intelligence analyst for the CIA and Department of Defense. He served two tours to Afghanistan and Iraq between 2006 - 2009, conducting pattern-of-life mapping for military leaders.

Mapping shares similarities with technical analysis of the financial markets because both involve the interpretation of repeating patterns found in human nature. He is the founder of iGold Advisor, providing research on the precious metals, and iGlobal Analytics, featuring technical analysis of the global capital markets.

Christopher speaks regularly on the cyclical patterns found within the financial markets and on international policy. He has been featured in the New York Times and NPR news amongst other publications.
Pierce Wellington is the Senior Technical Analyst and head trading consultant at BuyGoldPrice.com. After making unwise decisions early in his trading career, he developed a passion for Education, Technical Analysis and Trading Discipline. He has successfully traded the Gold and Silver markets for over a decade and is currently pursuing the esteemed Chartered Market Technician (CMT) designation, which he hopes to complete in 2016.
You can reach Pierce Wellington at:
[email protected]
Gold-Eagle Contributing Authors
AG Thorson is a registered CMT through the MTA and an recognized expert in technical analysis of the precious metals markets. He is also the Editor of GoldPredict.com where members receive daily updates and regularly scheduled reports 3-days a week. He prides himself on making his analysis easy to...

Arkadiusz Sieroń received his Ph.D. in economics in 2016 (his doctoral thesis was about Cantillon effects), and has been an assistant professor at the Institute of Economic Sciences at the University of Wrocław since 2017. He is a board member of the Polish Mises Institute of Economic Education,...

Avi Gilburt is a widely followed Elliott Wave technical analyst and author of ElliottWaveTrader.net, a live Trading Room featuring his intraday market analysis (including emini S&P500, metals, oil, USD & VXX), interactive member-analyst forum, and detailed library of Elliott Wave education...

President & CEO of Merk Investments

Axel Merk is President & CIO of Merk Investments, LLC.  He is an expert on hard money, macro trends and international investing. He is considered an authority on currencies. You can contact Axel at: http://www.merkinvestments.com/about-us/contact-us/. You can follow Axel on Twitter: twitter.com...

Bert Dohmen is a professional trader, investor, and analyst. As the founder of Dohmen Capital Research group and Dohmen Strategies, LLC, he has been giving his analysis and forecasts to traders and investors for over 43 years. He has been a special guest on CNBC, Fox Business News, and CNN,...

Chris Vermeulen has been involved in the markets since 1997 and is the founder of Technical Traders Ltd. He is an internationally recognized technical analyst, trader, and is the author of the book: 7 Steps to Win With LogicThrough years of research, trading and helping individual traders around...

Christopher Aaron began his career as an intelligence analyst for the CIA and Department of Defense. He served two tours to Afghanistan and Iraq between 2006 - 2009, conducting pattern-of-life mapping for military leaders.Mapping shares similarities with technical analysis of the financial markets...

Expert Gold & Silver Mining Stock Analyst

Don is an expert gold and silver mining stock analyst, author, and founder/owner of GoldStockData.com – a website for gold and silver mining stock data. He is the author of How to Invest in Gold and Silver: A Complete Guide with a Focus on Mining Stocks. He is a contributing analyst on SeekingAlpha...

Gold Market Analyst & Author

Florian Grummes (born 1975 in Munich) has been  studying and trading the Gold market since 2003. In 2008 he started publishing a bi-weekly extensive gold analysis containing technical chart analysis as well as fundamental and sentiment analysis. Parallel to his trading business he is also a very...

Frank Holmes is the CEO and Chief Investment Officer of U.S. Global Investors. Mr. Holmes purchased a controlling interest in U.S. Global Investors in 1989 and became the firm's chief investment officer in 1999. Under his guidance, the company's funds have received numerous awards and honors...

Technical Analyst & Editor

Jack Chan is the editor of Simply Profits, established in 2006. Chan bought his first mining stock, Hoko Exploration, in 1979, and has been active in the markets for the past 37 years. Technical analysis has helped him filter out the noise and focus on the when, and leave the why to the...

Jason Hamlin is the founder of Nicoya Research and has been publishing investment research at goldstockbull.com since 2006. His background is in data analytics for the world's largest market research firm. Jason consulted to Fortune 500 companies around the globe, including Nestlé, Johnson &...

Jim Curry became involved in the markets as an investor in 1988. In the early 1990's he stumbled upon a book/methodology that would change the way he looked at the markets forever. That book was J.M. Hurst's the Profit Magic of Stock Transaction Timing. Hurst's concepts seemed to make perfect sense...

CFA, Chairman of Prophecy Development Corporation

John Lee, CFA is an accredited investor with over 2 decades of investing experience in metals and mining equities. Mr. Lee is the Chairman of Prophecy Development Corporation. John Lee is a Rice University graduate with degrees in economics and engineering.

Kelsey Williams has more than forty years experience in the financial services industry, including fourteen years as a full-service financial planner. His website, Kelsey's Gold Facts, contains self-authored articles written for the purpose of educating and informing others about gold within a...

Lyn Alden has a blended finance and engineering background, and is the founder of Lyn Alden Investment Strategy. She specializes in long-term value investing with a global macro overlay.

Market Analyst & Author

Mark Mead Baillie has had an extensive business career beginning in banking and financial services for two years with Banque Nationale de Paris to corporate research for three years at Barclays Bank and then for six years as an analyst and corporate lender with Société Générale. For the last 22...

Przemyslaw Radomski, CFA, is the founder, owner and the main editor of SunshineProfits.com.  You can reach Przemyslaw at: http://www.sunshineprofits.com/help/contact-us/.

Richard Cox is a syndicated writer, with works appearing on CNBC, KITCO, NASDAQ, Economy Watch, Motley Fool, and Wired.com.  Investing strategies utilize technical and fundamental analysis of all major asset classes (equities, energy, foreign exchange, and precious metals). Market strategies...

Robert has been analyzing the precious metals markets for over 10 years, and has built relationships with many experts in the field which include miners, geologists, and analysts. His is the founder/owner of Goldsilverpros.com which is dedicated to providing investors with professional research...

Independent Researcher & Precious Metal Analyst

Independent researcher Steve St. Angelo (SRSrocco) started to invest in precious metals in 2002.  Later on in 2008, he began researching areas of the gold and silver market that, curiously, the majority of the precious metal analyst community have left unexplored.  These areas include how energy...