Why China Is Buying Gold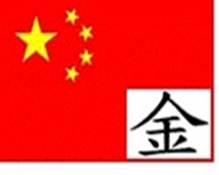 Alan Greenspan was the Chairman of the Federal Reserve Board of the United States from 1987 to 2006.  In the capacity of chief architect in the global financial crisis of that era, Chairman Greenspan implied that if China, the world's largest gold consumer, used a portion of its massive $4 trillion foreign exchange reserves to buy enough gold bullion, it could displace the US as the world's largest holder of gold bullion. The US gold holdings at that time were just over 8,500 tonnes with an estimated value of just $328 billion as of spring 2014.
Former Fed Chairman Greenspan pointed out how gold is the ultimate form of money in the world…and is "universally acceptable". Moreover, it enjoys immediate liquidity anywhere in the world.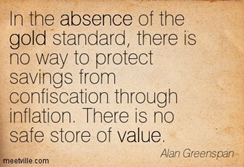 China May Be The Architect Of A New Gold Standard
During the past couple of years reliable sources inside China report that the Sino nation covertly plans to replace the US greenback with the Renminbi (yuan) as the world's Reserve Currency.
And whereas China has today nearly $5 Trillion in Total Foreign Reserves (mostly denominated in US dollars), it has preciously little of the shiny yellow itself.
Consequently, a new Gold Standard looms on the horizon…to be 'fathered' by China.
The rumored objective of the People's Bank of China (PBOC) is to give the Renminbi some form of gold backing. This would pose serious challenges to the US greenback as global reserve currency and thus to US hegemony.
Beijing's ultimate monetary goal is debasing the US dollar…making the greenback much less acceptable…thus allowing a Gold-Backed Renminbi to become the universal Foreign Reserve Currency.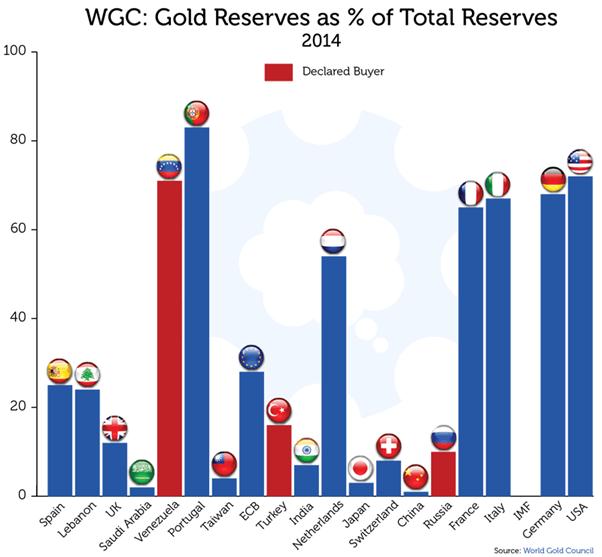 Since 2004 China's opportunity loss by concentrating its Total Foreign Reserves in the US Dollars (rather than gold) has been horrific.  In deed and reality China has a real opportunity loss greater than $5 TRILLION ($5,000,000,000,000). 
http://stockcharts.com/h-sc/ui?s=$GOLD&p=D&yr=11&mn=3&dy=0&id=p68509195527&a=256144251
Russia and China 'Furiously' Buying Up Gold As "a Global Currency Crisis – Albeit Unstated – is Underway"  http://www.shtfplan.com/headline-news/russia-and-china-furiously-buying-up-gold-as-a-global-currency-crisis-albeit-unstated-is-underway_01202015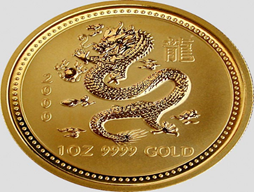 Indeed the gold icon shown here to the left may well be the new emblem for a Gold-Backed Renminbi.  Indubitably, China has the motive, the goal and the financial means to achieve this daunting monetary objective.
Related China Gold Studies:
China Goes For The Gold As Beijing Gold Demand Goes Parabolic
A Gold Backed Renminbi (Yuan) Looms On The Horizon
China's Gross Shortage of Gold Reserves
Why Chinese Citizens Invest In Gold
Relative Performance Of Gold…And The China Factor
Gold Price Prediction Based On Technical Analysis & China Demand
Rising Gold Prices Will Be Fueled By China Dumping U.S. Treasuries
Why Are The Chinese Stampeding Into Gold?
China's Pressing Need to Buy Gold
Central Bank Gold Buying Soars To Near A 50-Year High
Gold Price History In 16 Major World Currencies During The Past 10 Years
********  
Gold-Eagle provides regular commentary and analysis of gold, precious metals and the economy. Be the first to be informed by signing up for our free email newsletter.
Free Gold-Eagle Newsletter!
Fresh weekly insights on gold, precious metals, and the economy
Leading authors from around the world
Always free
Stay informed!